In the wake of their appearance on Shark Tank, Pink Picasso enjoyed a brief period of success. Pink Picasso is a company for paint-by-numbers kits that offer adults a way to relax and be creative. They had high hopes that the sharks would invest in their product. They managed to find their investors in Lori Greiner and Kevin O'Leary, who put in $ 400,000 for a 15% stake in the company.
However, we all know that securing a deal doesn't guarantee success. It's up to the company to make use of the investment and to manage its resources well. So how did Pink Picasso fare after the show? Let's find out!
The Popularity and Benefits of Paint by Numbers Kits
Who told you adults can't color? Pink Picasso, a paint-by-number kit business created and run by Ashley and Brittany Silfies, is one of the fastest-growing businesses in the US, and no wonder why!
Paint-by-numbers kits are gaining in popularity due to their many benefits. Firstly, paint-by-numbers kits are an ideal way for total beginners or experienced artists alike to create beautiful works of art. They provide a fun and structured approach to painting that allows new artists to gain confidence in their artistic ability while experienced artists can sharpen their skills and experiment with different techniques.
Additionally, the use of a pre-printed template means that users needn't worry about sketching out the original drawing which often proves difficult even for experienced painters. Furthermore, each color is given its own number on the paint palette making it easier to stay organized when creating your masterpiece.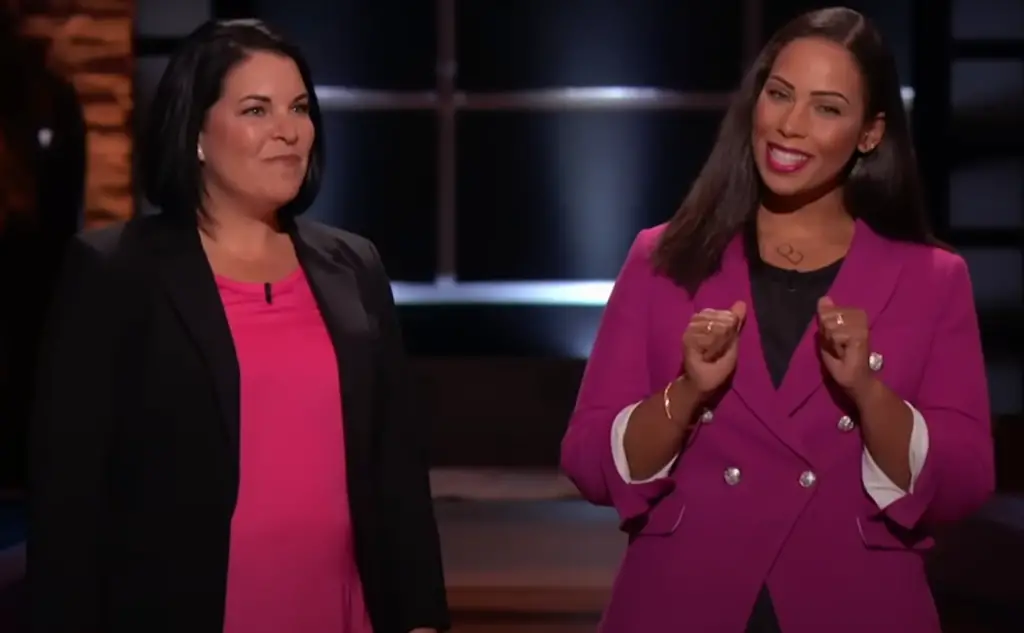 Finally, these kits provide instant gratification as you can watch your painting come to life with each brush stroke. As you progress further and further, the satisfaction from seeing a completed painting emerge is unbeatable. Not only will this provide a great sense of accomplishment but it can also be used as an excellent form of stress relief.
What's special about Pink Picasso kits, however, is that once you finish painting these, they will look like a Picasso or Monet painting!
And during the Covid-19 pandemic, the demand for paint-by-numbers kits skyrocketed as people turned to them as a way of finding some peace and relaxation during these difficult times. So not only were they unbothered by the pandemic, but it actually helped the business grow!
Price-wise, they are pretty expensive, selling at around $ 42. They may be a bit pricey, but it's worth it for the quality you get in return and the amazing results after completing one of these paintings!
The Silfies sisters are also selling kids options and group paint party kits which make for great gifts and team bonding activities. These are a little cheaper at $ 28 and simpler in design. The average time required to complete the painting ranges from 10 to 12 hours depending on how detailed the design is. However, you can take your time and pause in between if you wish. And once you finish the painting, you will have a beautiful masterpiece to showcase!
Each kit comes with a picture of the final work, a bunch of numbered paints, brushes, a color guide, and a canvas with numbers when you're ready to start painting.
The Pink Picasso kits were mainly sold online from the official website and Amazon, but now they are available in select craft stores too. The kits have received great reviews from customers who were very pleased with the quality of their kits and the results of their artwork.
But the duo wanted more, to reach the success of their dreams they wanted to enter the Michaels and Hobby Lobby retail markets. Now, with some help from their appearance on the popular show Shark Tank, this might finally become a reality! [1] [2] [3]
What Happened to Pink Picasso at the Shark Tank Pitch?
Ashley and Brittany enter the tank asking for a $ 400,000 investment for a 5% stake in the business and are open to negotiations.
The duo began explaining what exactly they are selling and why they believe it was worth investing in. They claim their products to be a modern craft that people can be proud of and that brings people together in a fun, creative way.
Lori finds the pictures beautiful and was impressed that the paintings were created with a paint-by-number kit. Everyone liked that this was a sort of puzzle that you don't have to leave it out on display to finish it, making it perfect for someone who doesn't want to commit to a long process.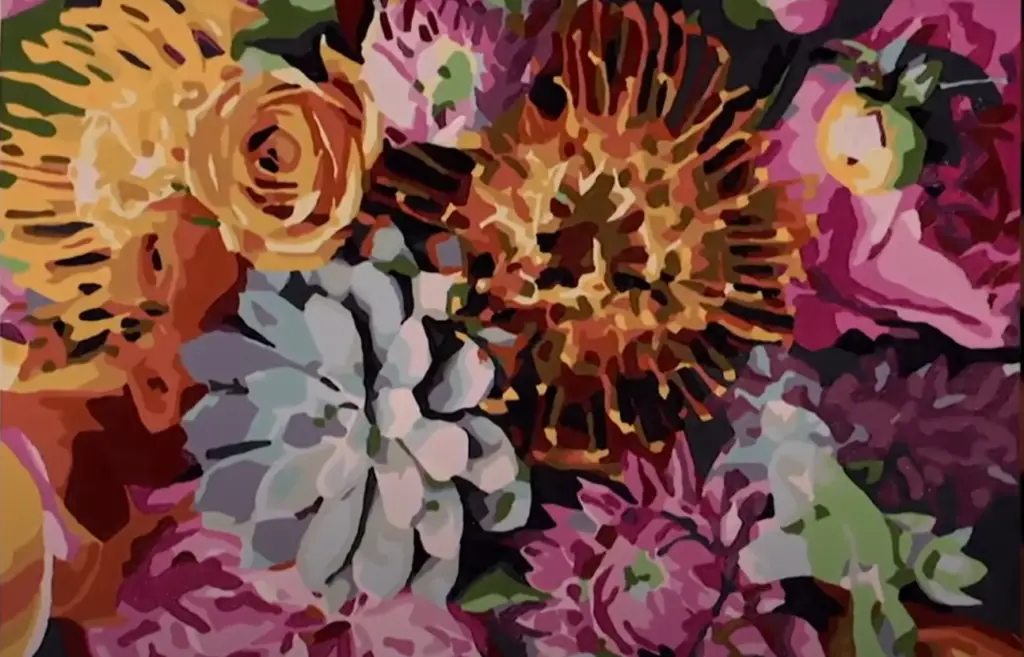 The duo met together after divorcing their husbands and marrying each other to start the business. They were unhappy about their lives up till now and considered finding something to make them happy. With Pink Picasso, they found the answer!
The women did everything by hand and were even assisted by their kids in creating some of the kits. This is what made them successful and helped them become popular. Their starting budget was just $ 1,500 and in the year 2019, they managed to earn $ 1,3 million of annual earnings. And what's more, they even managed to appear in Oprah's list of her favorite things!
In the next year, the sales went even higher, all up to $ 3,5 million and they managed to appear on Oprah's list once again.
The couple has managed to get their product to 2,100 boutiques and stores, and the sales keep growing. However they wanted to enter the huge retail markets such as Michaels and Hobby Lobby, so they needed the help of the Sharks to get them there.
Kevin is the first to make a deal, he offers them $ 400,000 for a 33,3% stake in the business and he wants to share the distributions. Daniel and Lori followed by offering $ 400,000 for a 20% stake in the business. Barbara however believes that the duo doesn't need a shark and she is out. Mark too shared the same sentiment, so he said he is out too.
However, Barbara has changed her mind and offered $ 400,000 as a loan at 8% interest for 5% equity. Daniel slightly adjusted their deal with Lori to 20% equity. Kevin too decided to change his deal and offered $ 400,000 for 3% and $ 6 royalty per unit. Ashley and Brittany decided to counter Lori's and Daniel's deal, offering $ 400,000 for 15% equity. And the Sharks agreed! [2] [3]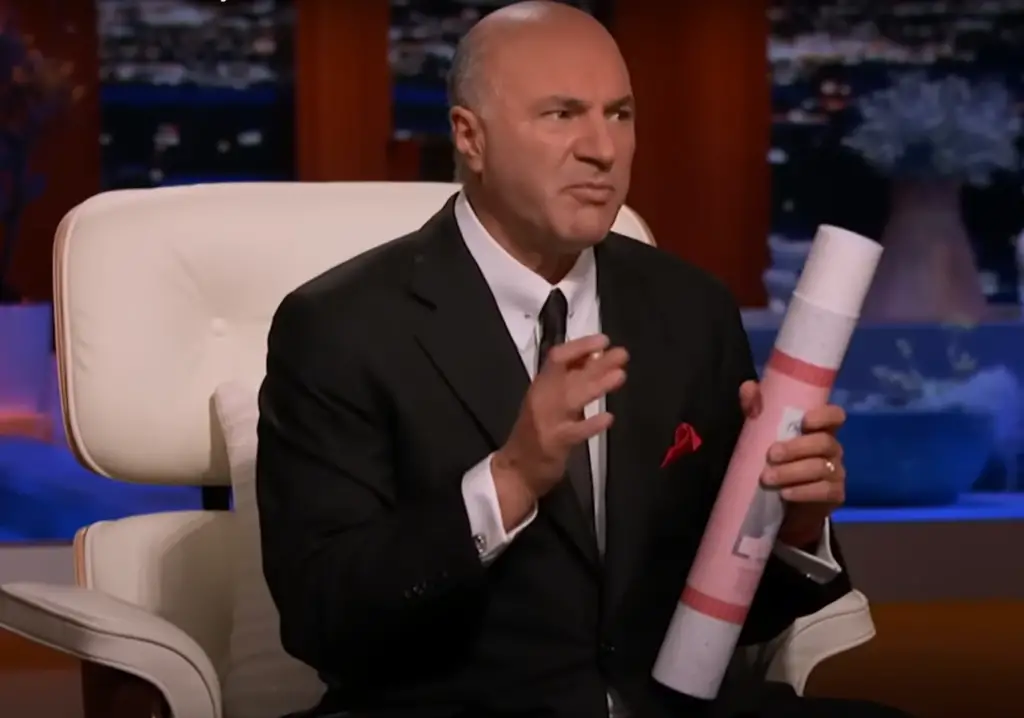 Pink Picasso after the Shark Tank Pitch
As you can see the Pink Picasso went ahead to be a success after the Shark Tank pitch. The duo managed to get the investment from Daniel and Lori of $ 400,000 for a 15% stake in the business.
The live TV exposure has helped the business to expand as they have managed to attract even more customers and boutiques. Even before the show, they had managed to get their product into more than 2,100 of stores and the sales keep increasing even with the recent pandemic.
Moreover, they have expanded their range of products by adding other kits such as paint-by-number kits for adults' and children's art projects. They sort their kits by style and size, this way they can cater to different tastes. They even have released a Van Gogh-inspired kit and they are planning to release even more during the following months!
However, as far as we know they didn't finalize their deal with Lori and Daniel and no further information is available. We can only hope that the Sharks' investments will help them to get into the big stores such as Michaels and Hobby Lobby, which could greatly expand their reach and help them make even more money.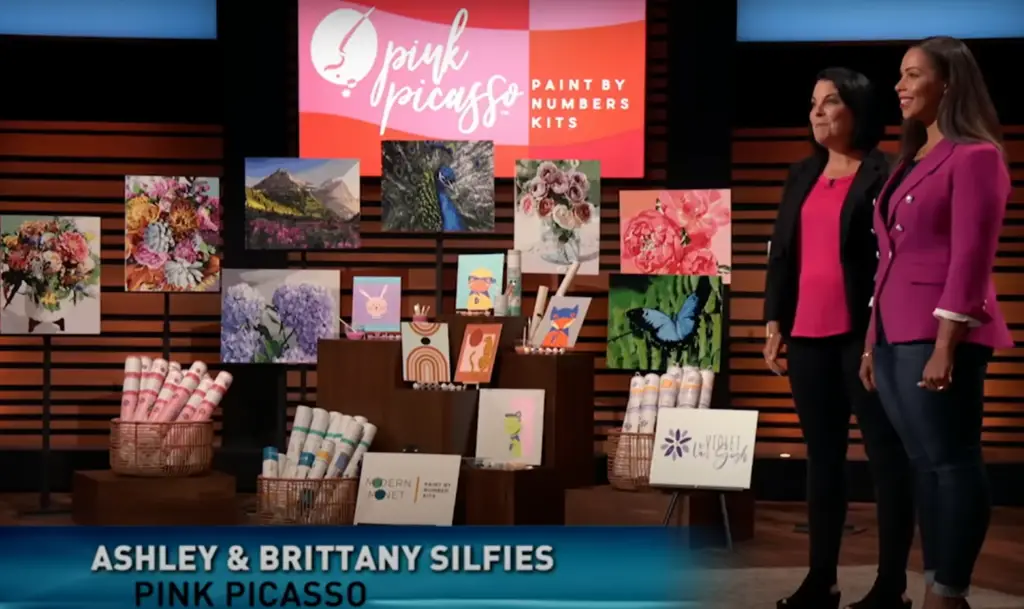 Still, the Silfies sisters didn't give up on their dreams and managed to turn Pink Picasso into a successful business. While initially, they didn't disclose their profits, they announced that they expected their sales to grow up by 25% in 2022.
However, in the year 2022 they decided to make their sales known, they reached $ 5 million worth of annual sales, which made them incredibly happy.
They aren't backing up on Facebook as well as they have achieved 5,000 of followers over there!
Pink Picasso continued to gain new achievements, as in 2022 they made it into Oprah's Favorite Things list once again, for the third time! This exposure has led to huge success for the company, as it attracted more customers and online orders.
And as far as their relationship with the Sharks goes, none of them have commented on it since the episode aired. We can only hope that they are still working together and helping each other reach their goals. [2] [3] [4] [5] [6]
Pink Picasso's Net Worth
It is hard to determine the exact net worth of Pink Picasso, as it is a privately held company. However, we can estimate their success and net worth based on the figures they have released so far.
The duo has managed to achieve more than $ 5 million in annual sales in 2022, which is an impressive result for such a small business. Based on customer feedback, Pink Picasso's kits are quite popular among art lovers and those who want to start learning how to draw or paint.
So we think it's safe to assume that the company is valued at at least $ 5 million. This is a great result for the couple, especially since they have managed to get this far without any outside investment. [3]
---
FAQ
Is Pink Picasso successful?
Yes, Pink Picasso is an incredibly successful business. After appearing on Shark Tank, they quickly gained attention from many more customers. The company has since grown exponentially, with its products being featured in stores all across the United States.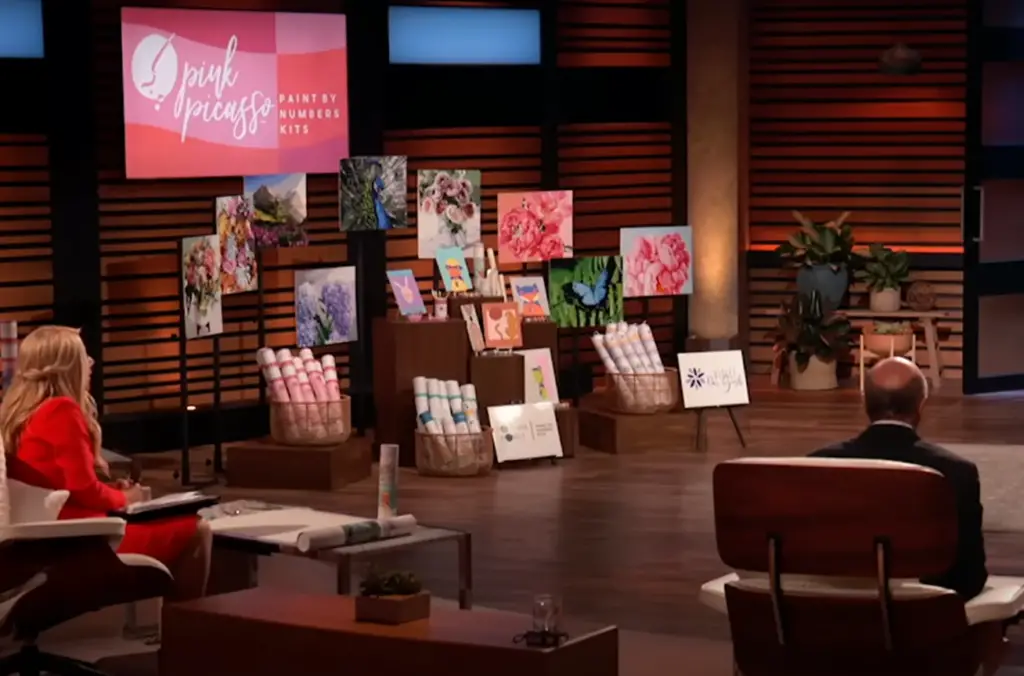 Who owns Pink Picasso?
Ashley and Brittany Silfies, the two sisters who invented Pink Picasso, are the current owners of the company. After appearing on Shark Tank in 2021, Ashley and Brittany decided to continue running the business. They received a $ 400,000 investment from Lori and Daniel for their 15% equity stake in the company. As of 2021, Pink Picasso is still owned and operated by Ashley and Brittany Silfies and they even managed to reach $ 5 million in annual earnings.
Are Ashley and Brittany of Pink Picasso married?
Yes, Ashley and Brittany Silfies are married. The two met shortly after both divorced their husbands and quickly decided to start their own business together.
In 2021, Ashley and Brittany appeared on the TV show Shark Tank to pitch Pink Picasso, a line of paint-by-numbers kits made with high-quality materials. They had managed to impress all the sharks with their pitch, and they secured a deal with Daniel Lubetzky and Lori Greiner.
Was Pink Picasso on Shark Tank?
Yes, Pink Picasso was featured on Shark Tank in 2021. The company, founded by Ashley and Brittany Silfies, presented its product to the Sharks. It is a paint-by-numbers company that features Monet and Picasso-inspired art prints that are both stylish and affordable. The sisters were seeking an investment of $ 400,000 in exchange for a 5% stake in the business.
They interested nearly all of the sharks and made a deal with Daniel Lubetzky and Lori Greiner. They agreed to invest $ 400,000 for a 15% stake in the company, which the Silfies accepted!
Useful Video:
Shark Tank US | Four Sharks Try To Secure A Deal With Pink Picasso
Conclusion
Ashley and Brittany Silfies have built an incredible business with Pink Picasso, a company that sells paint-by-numbers kits. After their appearance on Shark Tank, they have taken their business to the next level and are continuing to innovate and grow. Their success is a testament to their hard work, dedication, and savvy business decisions.
At the show, the duo managed to secure a deal with Lori Greiner and Daniel Lubetzky. Greiner and Lubetzky have contributed to Pink Picasso's success with their investments, mentorship, and advice. Unfortunately, it seems that the offer wasn't finalized and the Silfies were unable to strike a deal outside of the show.
Despite not getting an investment from any of the Sharks, Pink Picasso has gone on to have great success post-Shark Tank. The company is still growing and they are changing the way people experience art. With their innovative products, passionate team, and commitment to creating high-quality experiences for their customers, Pink Picasso shows no sign of slowing down anytime soon.
They have managed to earn at least $ 5,000,000 in annual earnings since their time on the show, and that number is likely to grow even more with their continued success. Their story serves as an inspiration to entrepreneurs everywhere who are trying to make their dreams come true. Thanks for reading this blog post about what happened to Pink Picasso after Shark Tank!
---
References:
https://www.sharktankblog.com/pink-picasso-kits-paint-by-numbers-for-grown-ups/
https://www.sharktankblog.com/business/pink-picasso/
https://bizzbucket.co/pink-picasso-shark-tank-update/
https://pinkpicassokits.com/
https://www.instagram.com/pinkpicassokits/
https://www.facebook.com/pinkpicassokits/