Nubrella, the innovative hands-free umbrella, made a noteworthy appearance on Shark Tank, where it piqued the interest of many viewers and potential investors. However, the journey post-Shark Tank was not as smooth as one might have anticipated.
After securing a deal with Kevin Harrington for $ 200,000 in exchange for 65% of the company, unexpected setbacks arose, and the deal never materialized. Despite these challenges, the company's founder, Kaufman, remained steadfast in his determination to ensure Nubrella's survival and success.
The company underwent rebranding and is now known as "The Canope". However, in a tragic turn of events, Kaufman passed away in November 2022, leading to the closure of the business. This article delves into the journey of Nubrella, the hurdles it faced, and its eventual fate after its appearance on Shark Tank.
What Is Nubrella?
When you employ an umbrella, you forfeit the utility of a single hand. Inevitably, you find yourself drenched by the rain despite the umbrella's presence, all while struggling to juggle your phone, laptop bag, shopping, and the umbrella.
With its SPF-50 lining, it effectively wards off heat and solar radiation, rendering it the ultimate all-encompassing weather protection solution.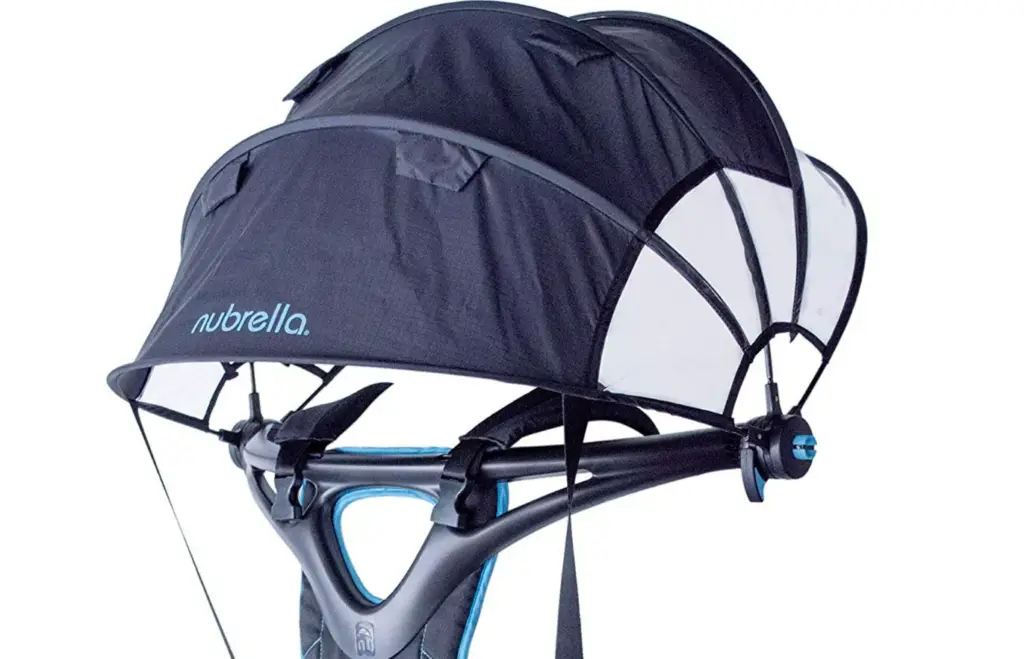 How Does It Work?
Nubrella represents a hands-free umbrella designed to provide protection against wind chill and rain. This innovative device takes the form of a relatively spacious, bubble-like structure that sits over the user's head and rests on their shoulders, weighing in at a mere 2.6 pounds [2].
What sets Nubrella apart is its steadfast resistance to wind inversion. It blends style with functionality and boasts user-friendly features, making it a compelling choice for those seeking hands-free protection from the elements.
Pros:
Hands-Free Design: The most significant advantage of the Nubrella is its hands-free design. This feature allows users to carry out tasks without being hindered by having to hold an umbrella;
Wind-Resistant: Traditional umbrellas often struggle in windy conditions, either inverting or being blown away. The Nubrella's aerodynamic design helps it withstand wind speeds up to 50mph, making it a reliable option in adverse weather conditions;
Protection from Elements: Unlike traditional umbrellas, the Nubrella covers more than just the user's head. It extends further down, protecting the upper body from rain and snow;
Versatility: The Nubrella is not just an umbrella. It can also be used as a sun shield, making it a versatile choice for various weather conditions;
Cons:
Bulky Design: While the Nubrella's design is innovative, it is also quite bulky, which might make it uncomfortable to wear for extended periods;
Visibility Issues: Some users have reported visibility issues while using the Nubrella, especially during heavy downpours when water collects on the transparent plastic;
Limited Coverage: While the Nubrella does provide more coverage than a traditional umbrella, it still doesn't protect the lower half of the body, which can still get wet in heavy rain;
Price: The Nubrella is considerably more expensive than most traditional umbrellas, which could be a deterrent for some potential buyers;
Who May Benefit From Using Nubrella:
Photographers: Photographers could greatly benefit from the Nubrella. It frees up their hands to handle camera equipment while protecting them and their gear from adverse weather conditions;
Outdoor Workers: Outdoor workers who need to perform tasks in various weather conditions might find Nubrella beneficial. This could include traffic officers, construction workers, or any professionals who work outside and need their hands free while also requiring protection from the elements;
Active Lifestyle Enthusiasts: For those who enjoy outdoor activities like hiking, fishing, or even walking the dog, the Nubrella offers a way to stay dry or shaded without having to juggle a traditional umbrella;
People with Disabilities or Mobility Issues: The hands-free design of the Nubrella could be particularly useful for individuals with disabilities or mobility issues who may struggle with holding a traditional umbrella;
Entrepreneurs and Innovators: Entrepreneurs who see potential in new, innovative products may also benefit from using or promoting the Nubrella [3];
About the Founders Of Nubrella
His gaze fixated on a frustrated individual angrily discarding a broken umbrella due to the relentless winds. It struck him then, the plight of those compelled to brave the elements during their work, clad only in raincoats that could only do so much to preserve their attire from the soaking rain.
These realizations propelled Alan Kaufman on a quest to reimagine a product with centuries of history — the umbrella. He seized a napkin as his canvas and began sketching the initial design, which would serve as the blueprint for his brainchild, Nubrella. After sharing this visionary design with several manufacturing firms, his dream metamorphosed into reality.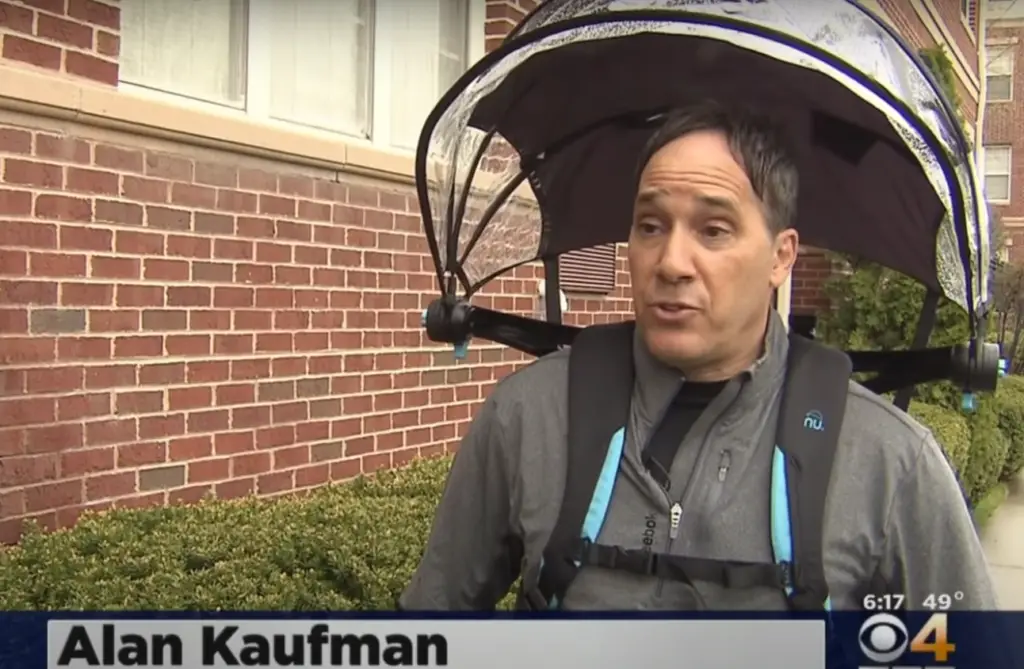 Alan Kaufman's journey now brings him before the Sharks, seeking investment support to propel Nubrella to greater heights. He has dedicated a substantial amount of his own financial resources to the project and believes that the guidance and backing of the Sharks are essential to push his innovative product to its full potential.
The Pitch Of Nubrella At Shark Tank
Confidently striding forward, Alan Kaufman positions himself squarely in front of the Sharks, commencing his presentation with a warm introduction [5]. He identifies himself as the founder and president of Nubrella, a visionary company. Kaufman then proceeds to outline his investment request, seeking an infusion of two hundred thousand dollars in exchange for a twenty-five percent equity stake in his enterprise.
With an air of anticipation, he unveils a conventional umbrella, a symbol of familiarity to the Sharks, only to swiftly pivot to his groundbreaking creation. He emphasizes that Nubrella shatters the conventions of traditional umbrella design, promising innovations that challenge preconceived notions.
Kaufman contends that Nubrella defies inversion, offers enhanced warmth by shielding users from wind chill, and most notably, allows for entirely hands-free use. The intriguing prospect piques the interest of several Sharks, who express their desire to witness this innovative design firsthand.
To their delight, Kaufman retrieves a Nubrella from the table, demonstrating its ingenious functionality. He showcases how it can be unfurled, positioned as a protective canopy over one's head, secured on the back, and connected to the front, all while enabling free movement in inclement weather without the usual drawbacks of getting wet or cold or having to hold it manually.
Daymond John and Robert Herjavec, intrigued by the concept, request to try one on, while Barbara Corcoran inquires about its weight. Kaufman responds, disclosing that it weighs approximately two and a half pounds but reassures that its ergonomic design minimizes the sensation of weight once it's worn on the shoulders.
Kevin Harrington, ever the numbers guy, asks Kaufman about the sales figures. Kaufman reveals that he's already sold three thousand Nubrellas. In response to Barbara Corcoran's question about marketing, he explains that media coverage has propelled Nubrella into the global spotlight, generating daily inquiries, all without spending a dime on advertising.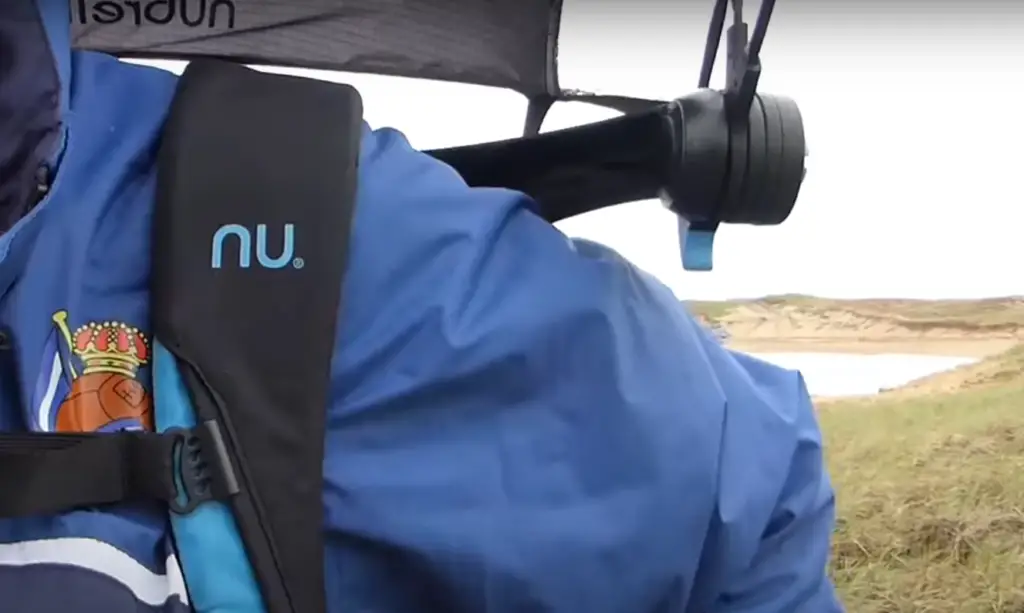 Kevin O'Leary dives into the economics, probing about the retail price. Kaufman shares that it currently retails for forty-nine dollars but reveals a cost-saving coup – he's secured a new manufacturer that brings the production cost down to twenty-nine dollars.
Robert Herjavec seeks insight into manufacturing costs, and Kaufman discloses that it costs him approximately fourteen dollars to produce a single Nubrella unit. Daymond John shifts the focus to orders, and Kaufman admits that he has a backlog of orders, unable to fulfill them all due to being understaffed. These orders are exclusively online, as he hasn't ventured into wholesale distribution.
When asked about patent protection, Kaufman confidently states that Nubrella is patented in the United States, with a pending patent in Europe. He articulates his vision of building Nubrella into an extreme weather brand, emphasizing that customers recognize its durability in harsh conditions and its groundbreaking hands-free functionality. Kaufman shares the intriguing tidbit that Nubrella enthusiasts worldwide are even using it while cycling.
Robert Herjavec, intrigued by this notion, inquires about the logistics of cycling with a Nubrella.
Alan Kaufman responds to Robert Herjavec's query by explaining that strapping on a Nubrella ensures it remains steadfast, even in gusts of up to thirty-five miles per hour. He goes on to share some financial insights, revealing that there's already a four-hundred-thousand-dollar investment in his company, with an additional five hundred thousand dollars of his own funds invested because of his unwavering belief in his product.
Herjavec, amused by Kaufman's candidness, chuckles and appreciates his straightforwardness. Kaufman goes on to express his enthusiasm, noting that he's approached the Sharks with a bold proposition, having closely followed their activities throughout the season. He proudly mentions receiving orders from forty-seven different countries, reflecting the global appeal of Nubrella.
Robert Herjavec, reflecting on his initial reaction to Nubrella, admits that he initially found it amusing and peculiar. However, he acknowledges its growing appeal and unique features.
Responding to Kevin Harrington's question about engaging with retailers, Kaufman mentions that he hasn't explored that avenue yet but has received numerous inquiries for wholesale distribution, especially from international markets, indicating a high level of interest.
Daymond John inquires about Kaufman's current occupation, to which Kaufman replies that he is fully committed to Nubrella. When John probes about the company's profitability, Kaufman honestly admits that it isn't profitable and is currently funded internally by his family.
Barbara Corcoran expresses her belief that Nubrella could excel as a sports umbrella but suggests that it may not compete effectively against standard umbrellas. Consequently, she decides to opt out.
Robert Herjavec, while appreciating Kaufman's candor and humor, states that he doesn't see investment potential in Nubrella and also opts out.
Kevin Harrington praises the product's uniqueness but is hesitant due to the investment amount Kaufman is seeking. Harrington extends an offer of two hundred thousand dollars in exchange for a sixty-five percent stake.
Kevin O'Leary expresses frustration at not being able to compete with Kevin Harrington's distribution channels but ultimately decides to opt out.
Kaufman finds Harrington's equity ask too high and proposes that the highest equity he could accept is thirty-five percent.
Daymond John believes in the potential for Nubrella and sees potential synergies between himself and Kevin Harrington. They jointly offer two hundred thousand dollars for a sixty percent stake.
Kaufman appreciates both offers but continues to negotiate, proposing a fifty percent stake in their partnership.
After some contemplation, Daymond John concedes to a fifty-one percent controlling stake in Nubrella, emphasizing that they need control to manage production, manufacturing, and distribution effectively [6]. They agree to the deal, with Kaufman accepting the offer.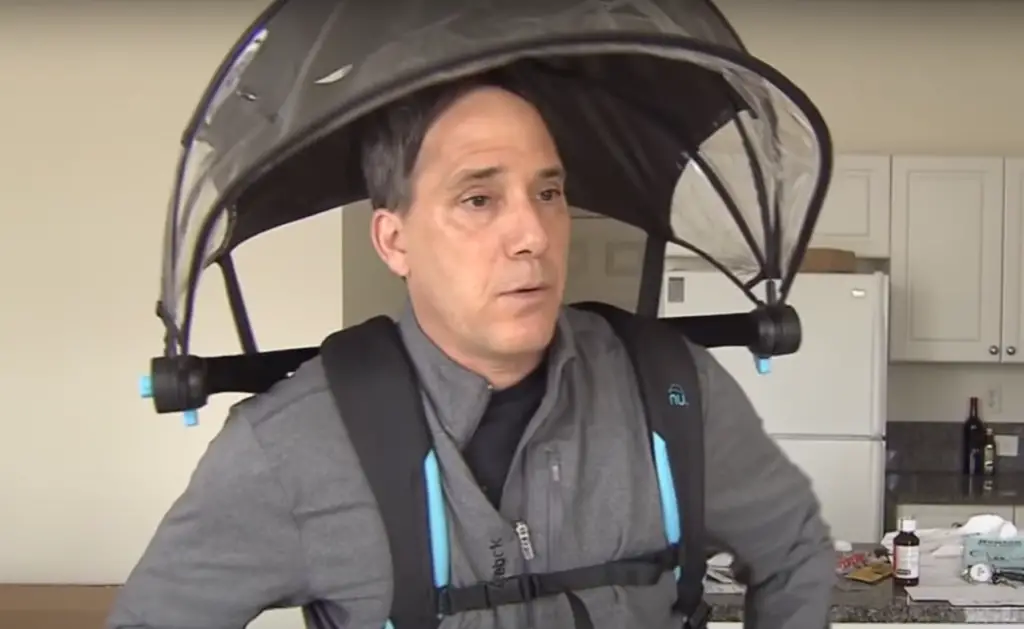 In a post-presentation interview, Kaufman reflects on the negotiation, expressing gratitude for the partnership with Daymond John and Kevin Harrington. He acknowledges that their combined expertise and resources will add substantial value to Nubrella, transcending the significance of the financial investment.
Nubrella After The Shark Tank
After the show, Alan Kaufman expressed that he had relinquished controlling interest in Nubrella to Daymond John and Kevin Harrington because he saw the immense value they could bring beyond just financial investment. He believed that their respective strengths, John's distribution channels, and Harrington's advertising expertise, were more crucial to the company's success.
However, things took an unexpected turn. Post-show, Kevin Harrington realized that Nubrella's price point didn't align well with his infomercial business model, leading to the dissolution of his part of the deal. Daymond John, on the other hand, attempted to utilize his connections to secure a larger distribution platform for Nubrella, but those efforts ultimately faced insurmountable challenges.
In 2016, Kaufman took legal action by filing a lawsuit against Sony Pictures and others in Massachusetts State Court [7]. He sought compensation for lost investment opportunities, a share of revenue from episodes featuring Nubrella, and clear labeling of original air dates. Kaufman eventually settled for $ 20,000 in this lawsuit. A second lawsuit, which alleged negligence and breach of fiduciary duty and covenant of good faith and fair dealing, was dismissed in Federal Court.
The Net Worth Of Nubrella
Nubrella has enjoyed significant success, with 3,000 units sold primarily through word-of-mouth referrals. Alan Kaufman shares that recent manufacturing optimizations have driven the retail price down from $ 49.95 to a more accessible $ 29.95, with a production cost of $ 14 per unit [8].
Currently, Nubrella offers two distinct products in its online store: the Nubrella itself, priced at $ 69.99 or $ 79.99 for international orders, and the Nubrella & Custom Backpack package, which is available for $ 109.99 or $ 144.99 for international customers.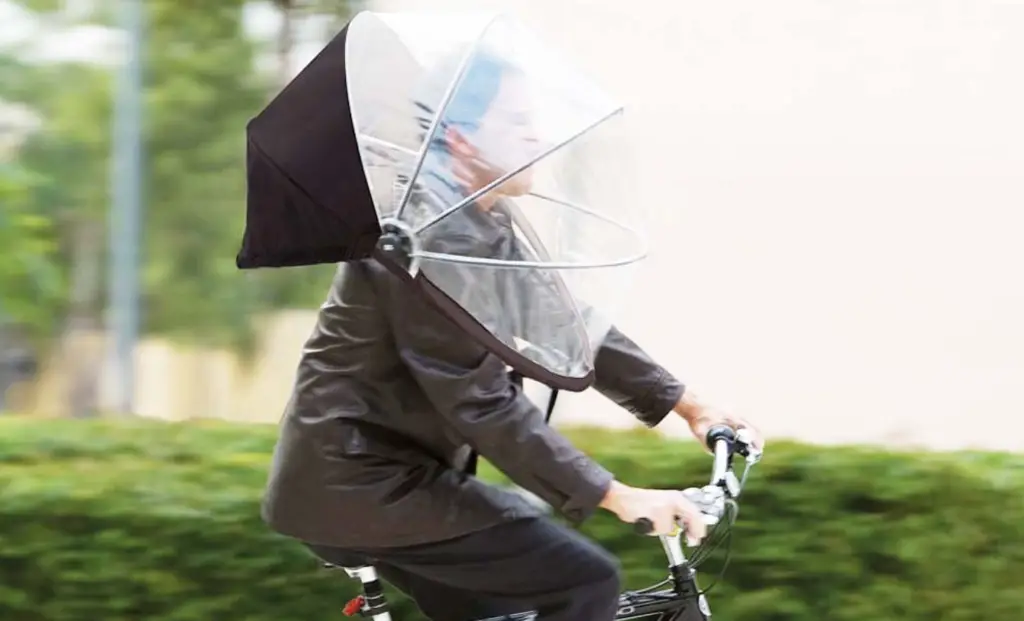 Alternatives To Nubrella
While the Nubrella is a unique, hands-free umbrella concept that offers protection from rain, wind, and UV rays, there are alternatives available in the market. These alternatives also provide similar functionalities and may cater to different preferences or needs.
Here are a few alternatives:
The Rainshader: This is a windproof umbrella designed for heavy weather conditions. Similar to Nubrella, it's designed to protect against wind and rain, but it has a more traditional umbrella design with a unique shape that covers the head and shoulders;
The Senz umbrella: This innovative storm umbrella can withstand winds of up to 100 km/h. It has a unique, aerodynamic shape that allows the umbrella to float on the wind instead of fighting it;
The KAZbrella: This reverse-folding umbrella opens from the top rather than the bottom. This design helps to prevent water from dripping on the floor after use;
The Swimsafe: This is a wearable, inflatable raincoat that offers full-body protection against the rain;
The Under the Weather Pods: These personal pop-up tents offer protection from rain, wind, and cold weather. They come in various sizes and can be used for various outdoor activities;
---
FAQ:
How did Nubrella do after Shark Tank?
After its appearance on Shark Tank, Nubrella faced challenges securing the investment it sought from the Sharks. Kevin Harrington and Daymond John initially agreed to invest, but the deal eventually fell through. Nubrella continued to operate under its rebranded name "Canope".
However, it faced difficulties in securing larger distribution platforms and marketing. Alan Kaufman, the inventor, pursued legal action against Sony Pictures but settled for $ 20,000. Despite these setbacks, Nubrella continued to offer its unique hands-free umbrella product to customers through various channels.
What is Nubrella made of?
Nubrella is primarily composed of high-quality materials such as a durable canopy fabric, lightweight aluminum or fiberglass rods for structure, and comfortable shoulder straps. The canopy is typically made from waterproof and wind-resistant materials to provide effective protection against rain and wind chill.
What are umbrellas made of now?
Modern umbrellas are typically made of a combination of materials. The canopy is often crafted from synthetic materials like polyester or nylon, which are treated to be waterproof and wind-resistant. The frame of the umbrella is usually constructed from materials such as steel, aluminum, or fiberglass, which provide stability and durability.
Why aren't umbrellas made from cotton cloth?
Umbrellas are not made from cotton cloth because cotton is not naturally waterproof or water-resistant. When cotton gets wet, it becomes heavy and soggy, making it unsuitable for protecting against rain. Synthetic materials like polyester and nylon are preferred for umbrella canopies because they can be treated to repel water and provide effective rain protection.
What Shark Tank deals failed?
Several deals made on Shark Tank have failed to materialize post-show due to various reasons, including disagreements over terms, challenges in executing the proposed partnership, or changes in business circumstances. One notable example is the Nubrella deal that fell through after the show.
What Shark Tank companies have failed?
While some Shark Tank companies have experienced great success, others have faced challenges and even failure after appearing on the show. Specific examples of failed businesses include those that couldn't sustain their growth or faced financial difficulties despite securing a deal on the show. Shark Tank's track record includes both successful and unsuccessful ventures.
Does Shark Tank really invest?
Yes, on Shark Tank, the "Sharks" are real investors who have the potential to invest their own money in businesses pitched on the show. However, the decision to invest is entirely at their discretion, and not all pitches receive offers or investments.
Do Shark Tank entrepreneurs get paid?
Shark Tank entrepreneurs do not receive payment simply for appearing on the show. If they successfully secure an investment deal with one or more of the Sharks, the investment comes in the form of an equity stake in the company, a loan, or a royalty agreement. The entrepreneurs benefit from the investment if their business succeeds and grows.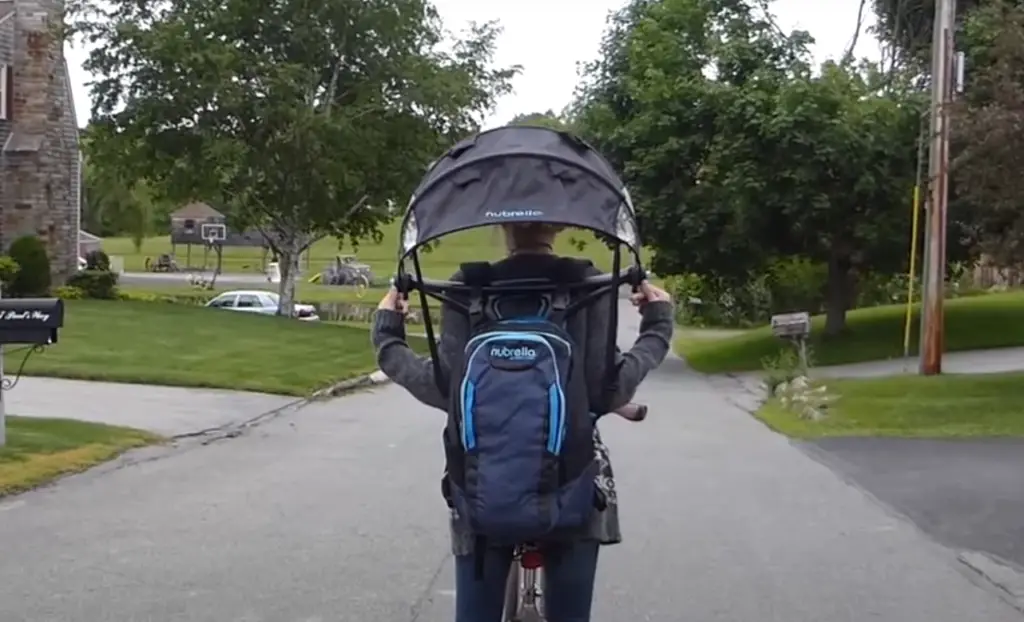 Why is umbrella cloth black in color?
Umbrella cloth is often black on the inside because black provides better sun protection by absorbing and dissipating sunlight. The black interior of the umbrella helps to block harmful UV rays and provides additional shade to keep the user cooler. The outside of the umbrella may be a different color or pattern for aesthetic reasons.
What country makes umbrellas?
Umbrellas are manufactured in various countries around the world. Some countries known for producing high-quality umbrellas include China, Japan, South Korea, and Italy. The choice of manufacturing location can depend on factors like craftsmanship, materials, and cost.
What are Japanese umbrellas made of?
Traditional Japanese umbrellas, known as "wagasa" or "kasa", are typically made of washi paper or silk for the canopy. The frame is usually crafted from bamboo or wood, which gives these umbrellas a distinctive and elegant appearance.
Which umbrella material is best?
The best umbrella material depends on the intended use and personal preferences. For general rain protection, umbrellas with waterproof and wind-resistant synthetic canopies like polyester or nylon are practical. However, for special occasions or traditional aesthetics, materials like silk and bamboo (as seen in Japanese umbrellas) may be preferred for their unique appearance and craftsmanship.
Useful Video: Nubrella – How to Use
---
References:
https://www.sharktankblog.com/business/nubrella/
https://sharktanktales.com/nubrella-shark-tank-update/
https://insidergrowth.com/nubrella-net-worth/
https://www.sharktanksuccess.com/nubrella-update/
https://www.masslive.com/news/2016/09/wearable_umbrella_inventor_cla.html
https://gazettereview.com/2016/05/nubrella-update-see-happened-shark-tank/
https://www.inc.com/ilan-mochari/alan-kaufman-shark-tank-nubrella.html
https://the-whistleblower.medium.com/true-story-about-alan-kaufman-nubrella-founder-lier-and-con-artist-8b61e188420b
https://seriosity.com/nubrella-shark-tank/