If you're a fan of Shark Tank, then you know that the show is all about entrepreneurs pitching their businesses to a panel of judges in the hopes of securing an investment. Well, one business that appeared on the show's 12th season was Hairy Grabster, and we're excited to report what happened after they aired!
What is Hairy Grabster?
Have you ever experienced the problem of hairs clogging your drain? If you have, then you know how frustrating it can be. Well, there's now a solution, and it's called Hairy Grabster! The Hairy Grabster will clean up any excess hairs while preventing them from getting stuck in between drain grates [1].
You can easily attach the Grabster to any smooth surface and then swipe your hands over it whenever you need a hair dump. The bristles will scrape away all of those pesky hairs, leaving both yourself AND/OR the bathroom clean! It is also very easy to clean after drying!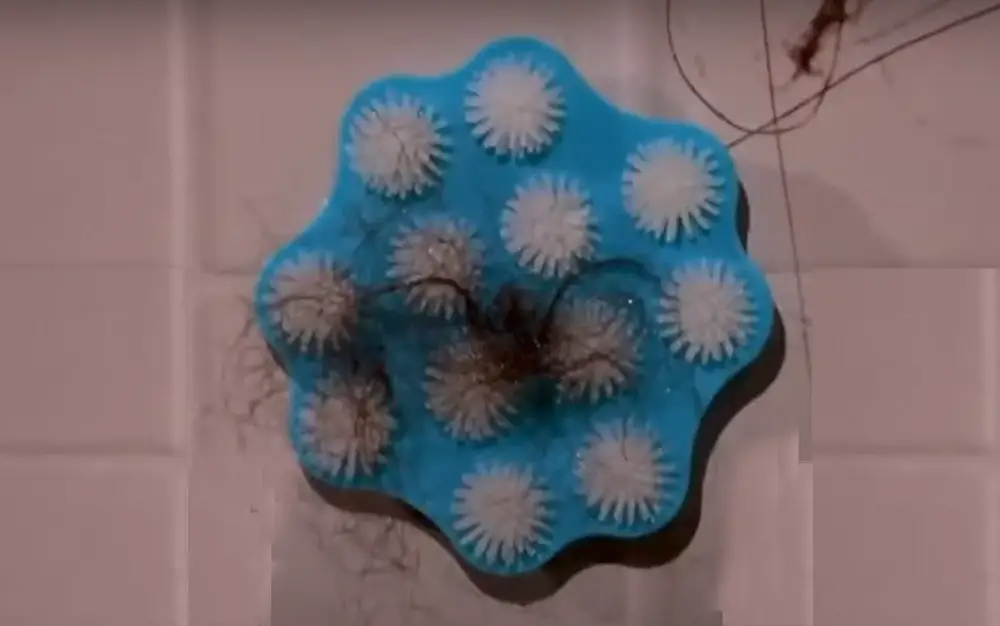 In addition to being eco-friendly, this product also makes sure you don't have anything blocking pipes. Plumbing problems like clogs won't occur either because nothing gets caught on its teeth as long as there isn't a lot of hair.
The Hairy Grabster is also great for keeping your pets clean! If you have a hairy dog or cat, this tool will help reduce the amount of hair that gets shed around the house.
Moreover, it is available in a variety of colors, shapes, and sizes! It's easy to use and it really works!
The Hairy Grabster is a product that not only helps you to keep your drain clean but also doubles as an innovative hairbrush. For just $9.95 you can get this useful and cool-looking invention!
The Hairy Grabster company has announced a new and exciting shape for their product, the Butterfly. This will be released soon so keep your eyes peeled!
Who are the Hairy Grabster Founders?
Hairy Grabster is a company that was founded by two people, a couple Andrew Watne and Patricia Watne. The company is situated in Illinois, The USA [2].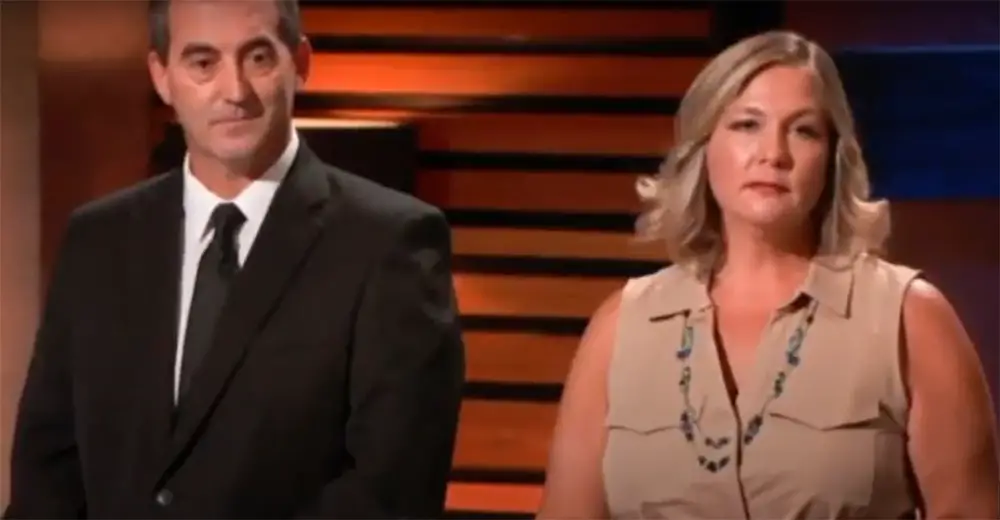 Patricia's love of flowers and design led to a thirty-year career at Mitchell's Flowers, Inc., where she worked on projects from catalogs to store layout. But it wasn't until 2018 that she launched The Watne Group LLC with one goal: To create simple solutions for everyday difficulties!
Andrew's career started in the world of options trading, but he has since moved on to work for several companies.
Founders' Story
When the team behind Hairy Grabster noticed that shedding is a daily problem for people with longer hair, they knew there had to be an easier way. After numerous prototypes and tests failed to provide any solutions superior to what was already on shelves at retail stores across America – it finally hit them: this issue could potentially benefit from being solved through design!
It's as simple and straightforward as a product can get! It has silicon pads with suction cups that mount to your shower walls, small bristles on them grip the hair from all angles while you swipe over it [3].
They knew that their idea had the potential to change how people interact with the design, so they put in years of hard work on prototypes and testing. When it came time for them to launch online in 2019 – all those hours spent perfecting every detail paid off!
Did Hairy Grabster Get a Deal on Shark Tank?
Hairy Grabster did not get a deal on Shark Tank. The sharks were not impressed with the product and thought it was a very niche market.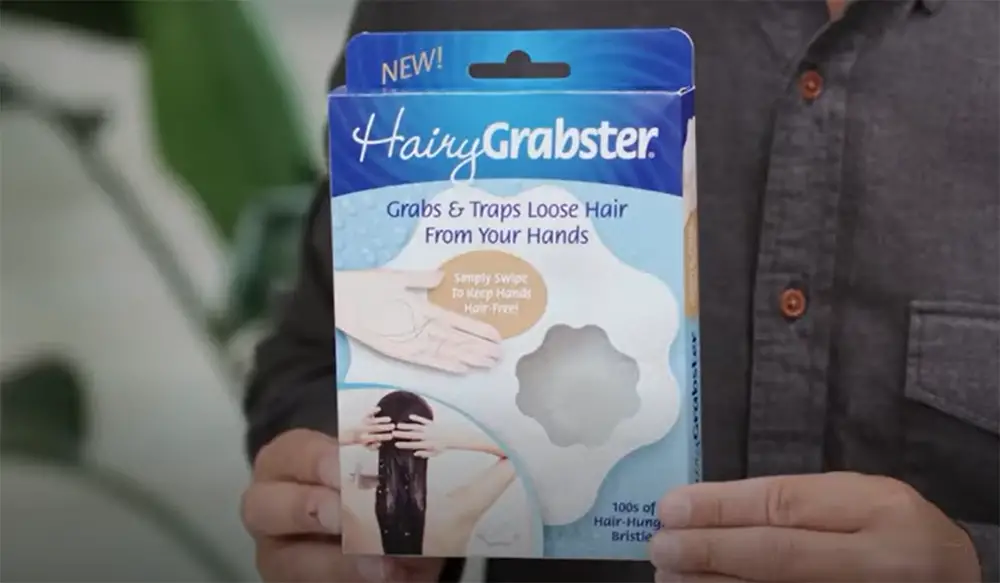 It was an exciting moment for the couple when they appeared on national TV, seeking $75k for 20% equity.
The company is not satisfied with the $600 in sales they have made and is looking for ways to increase it. The team is looking for funding in order to make their product more popular, but they have not seen much success with Facebook advertisements.
They want what's best for their business so that one day soon will be able to make more money than before without any effort on strangers' part!
However, the company is not doing as well as they had hoped. The couple has decided to continue working on the product and hopes to make a deal with the sharks.
Unfortunately, sharks do not want to invest in the company and Hairy Grabster does not get a deal.
Is Hairy Grabster Still in Business?
Hairy Grabster is still in business. The couple is continuing to work on the product and they have not given up on their dream.
Patty took her product to the local saloons in order to attract more customers. She started online sales, but this was before she had a physical presence so it made sense that way.
When the world was put into lockdown by a pandemic, it also impacted their business. The saloons closed down and online sales continued even though they were limited in scope because of this event.
The company's business continues to thrive despite the original episode being a failure. They sold over 2000 units just after it aired and are still in operation as of March 2022.
FAQ
Does Hairy Grabster work?
The short answer is yes, Hairy Grabster does work as advertised. There are many satisfied customers who have used the product and been happy with the results.
Where can I buy Hairy Grabster?
You can purchase Hairy Grabster online through the company's website or through Amazon.com. You can also find it in Walmart.
Useful Video: GROSS! | Hairy Grabster on Shark Tank
Final Thoughts
Hairy Grabster is definitely one of those products that you love or hate. I personally think it's a great product and am upset they didn't get a deal on Shark Tank.  I'm curious to see how they do in the future and if they'll be able to make it a successful business.
So, what happened after Shark Tank? Well, the company is still around and seems to be doing well. They've continued to grow and expand their product line. So, if you're looking for a great hair removal tool, Hairy Grabster is definitely worth checking out!
I hope you enjoyed this blog post. If you have any questions or comments, please feel free to leave them below. Thanks for reading!
P.S. If you're interested in reading more blog posts like this one, be sure to check out the SharkTankWiki!
References:
https://meaww.com/hairy-grabster-bathroom-hair-drain-block-solution-what-cost-where-buy-who-founders-shark-tank-abca
https://biznewske.com/hairy-grabster-shark-tank-update/
https://thecinemaholic.com/update-on-hairy-grabster-from-shark-tank/