The Fish Fixe was an idea that appeared on Shark Tank in Season 13 by two nice women, Emily Castro, and Melissa Harrington. The product they pitched was rather a service than a physical product. The service was a meal delivery service that specializes in seafood. Customers could order from a menu of fresh seafood dishes and have them delivered to their doorsteps. The company offers a frozen, pre-seasoned fish filet that would make cooking fish at home quick and easy. They ended up striking a deal with Lori Greiner. So what happened after Shark Tank? Stay tuned to find out!
Background of the Fish Fexe Founders
Seafood. It's a multi-billion industry with growing consumer demand. It's also an industry fraught with problems like overfishing, bycatch, and seafood fraud. These issues make it hard for consumers to trust that they're getting what they pay for when they purchase seafood.
Not everyone has time to clean the fish themselves, but they still want to be able to enjoy seafood without all of the hassles. And no one likes to guess what exactly they want to add to their meals. This is where Fish Fixe comes in.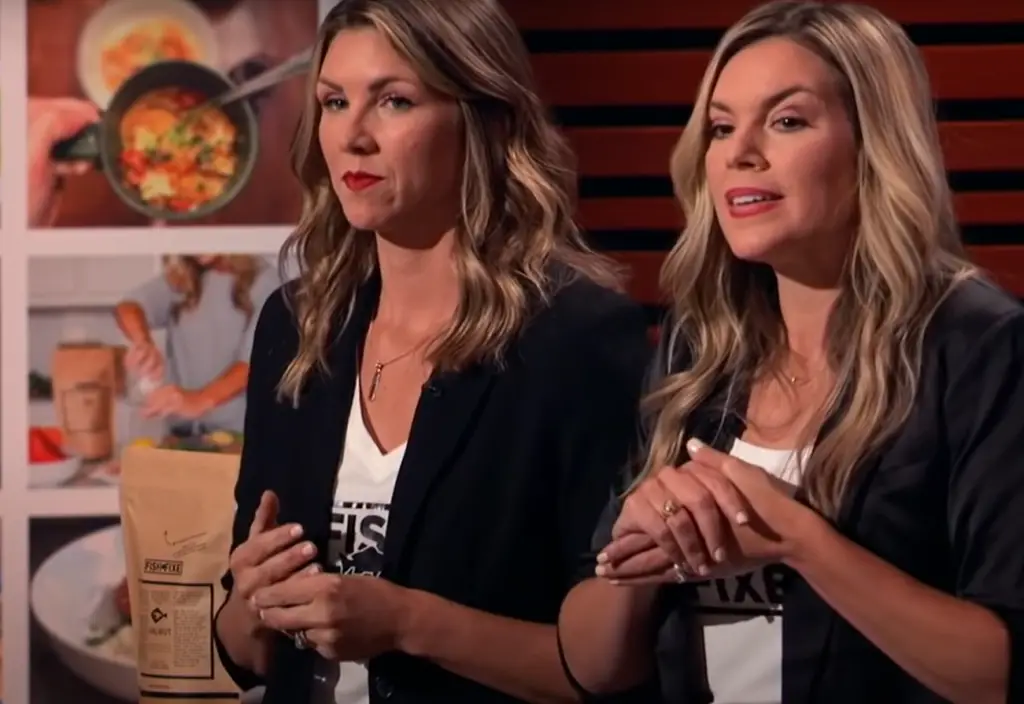 Melissa had a huge experience working selling seafood. Emily, on the other hand, was working as a liquor distributor. Sometimes when Melissa was pregnant with her second child, she suddenly craved seafood. The only problem was that she craved it at least twice a week, and she didn't have the time to go out, get it, prepare it, and plan. Just so much is involved.
To make life easier for herself, she began freezing seafood when she had the time to cook it so that she could have it on hand when she wanted it. She packed the fish into a vacuum-sealed bag to prolong its shelf life.
Soon she found herself doing the same for her friends and family. They would often ask her to bring them seafood when she came over for dinner parties or other gatherings, Emily included. During one of the chats with her, they exchanged thoughts of how they could make eating seafood much more convenient. And that's how the idea for Fish Fixe was born.
The company started out small, with Emily and Melissa hand-delivering seafood to their friends and family. As word spread about their convenient service, they began to get more and more orders.
So how the business works is pretty simple. You either order one time or sign up for a subscription and choose how much seafood you want delivering each week. Emily and Melissa will then pack your order into an insulated box with ice packs so that it stays fresh during transit.
Your seafood will be sent to you shortly. The box can contain from 8 to 16 seafood items, and you can either pick the kind of fish by yourself or let the company choose for you. They will always make sure to include a variety of seafood in each box so that you can mix and match depending on what you're in the mood for.
What's also great about Fish Fixe is that all of their seafood is sustainable and responsibly sourced. You can be sure that you're getting the freshest fish possible, without harming the environment.
Additionally, each package comes with cooking instructions, so that you can make a delicious meal even if you're not an experienced cook. Emily and Melissa's business was growing rapidly, but they knew that they needed more capital to scale their operations. They decided to pitch their business on Shark Tank in 2021. [1] [2] [3]
Fish Fixe at Shark Tank
They walked into the Tank seeking $ 200,000 for a 15% stake in their company. Their main intention for the money was to grow their online presence and expand to more stores. As Emily and Melissa said themselves, they wanted to make waves in the Shark Tank. But the main reason they decided to make an appearance at the show was to receive a helping hand with shipping costs. After the Covid-19 pandemic started, they dropped from 75% local day shipping to just 50%. For this reason, they seek to use a third-party shipper to help with their Fish Fixe.
The duo began their presentation by discussing the benefits of seafood in general. They pointed out that it's a healthy and sustainable protein source that is often underutilized. They then went on to speak about their own personal experiences with seafood, and how they wanted to make it more accessible to people.
Their unique selling proposition is that they offer a subscription-based service that delivers fresh seafood straight to your door. For a monthly fee, you can choose from a variety of different seafood items and have them delivered on a weekly basis.
Mark Cuban wasn't very impressed with their business model and earnings, so he didn't think it was sustainable in the long run. He was also concerned about the high shipping costs. Nirav Desai asked about the customer reorder rate and gross margins. Emily explained that their reorder rate is 50% and 75% of their revenue came from the subscription service they offered. Robert Herjavec was also concerned about the logistics, but he was more interested in the product itself. He thought it was a great idea, but he didn't want to invest because of the high shipping costs.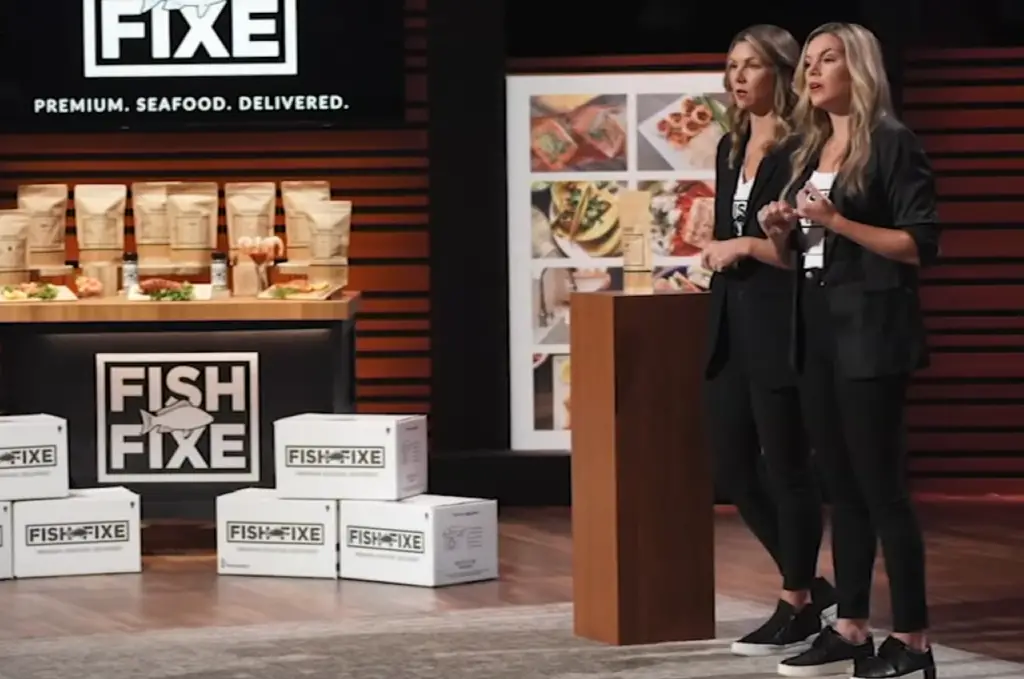 Kevin O'Leary liked the product, and since he owned 'Chef Wonderful World' he thought it would be a great addition to his company. But he wanted a 33.3% stake for the $ 200,000. Meanwhile, Nirav Desai backs out as well. Then steps Lori Greiner who believes the pair can go well on their own and she's willing to order from them, but not invest. Melissa and Emily decide to counter Kevin's deal with 25% for the $ 200,000. Kevin fights back with 30% for the $ 200,000. Duo wonders how Kevin could help them boost their customer base, so he explains that his customers are mainly female and they are the main grocery shoppers. Mark steps in and defends his colleague, but women stand their ground. Then Lori decides to change her mind and offer them the $ 200,000 for a 25% stake in their company after all. And the women gladly accept her offer! [1] [2] [3]
How is Fish Fixe Doing Now?
It was quite a while ago since we last heard from Fish Fixe, so we were curious to see how they were doing. We did a little research and we're happy to report that they are still in business and seem to be doing quite well!
Obvious things are obvious and their appearance on live TV, helped Emily and Melissa to get a lot more sales, as well as the much-needed exposure for their product. But how exactly are they doing?
Shark Tank is known for its credibility and constantly provides viewers with news on the previous businesses that have been featured on the show. So Lori Greiner brought up the topic of Fish Fixe in one of her episodes.
She mentioned that things are moving super fast for both Emily and Melissa and they have achieved 91% shipping coverage in the US. This is a great success for any business, but especially for one that is just starting out. Emily and Melissa managed to achieve what they came on Shark Tank for – to get more exposure and receive help with shipping. The duo now plans to decentralize their production so it'd be easier to manage the business and be closer to their customers. They are also planning to turn their packaging into recyclable ones, which is yet another step towards being more eco-friendly.
Still, not everything was sunshine and rainbows for the two entrepreneurs. Unfortunately, they had to deal with some shipping issues in 2022. Many of their customers didn't receive their orders on time and were quite upset about it. Emily and Melissa talked this out with Lori Greiner and she advised them to be honest with their customers. Both women stayed up to date with their customers, letting them know what was going on and when they could expect their orders. This way they managed to keep most of their customers happy. Lori was glad to partner with such communicative and hardworking women.
When we take a look at online customer reviews, it seems like Fish Fixe is doing a great job at delivering fresh and tasty seafood to its customers. A lot of people have said that the company's products have helped them to eat healthier, which is always a good thing. Their Instagram account is constantly updated and has 12,400 followers as of October 2022.
You can order Fish Fixes products online through their website. Their main product is a classic Fish Fixe box with 16 servings of seafood. As we mentioned, you can either make your own picks or let Emily and Melissa decide. If you do, you can expect seasonally rotated ingredients. The duo is always coming up with new and exciting recipes that will make your meal even more special.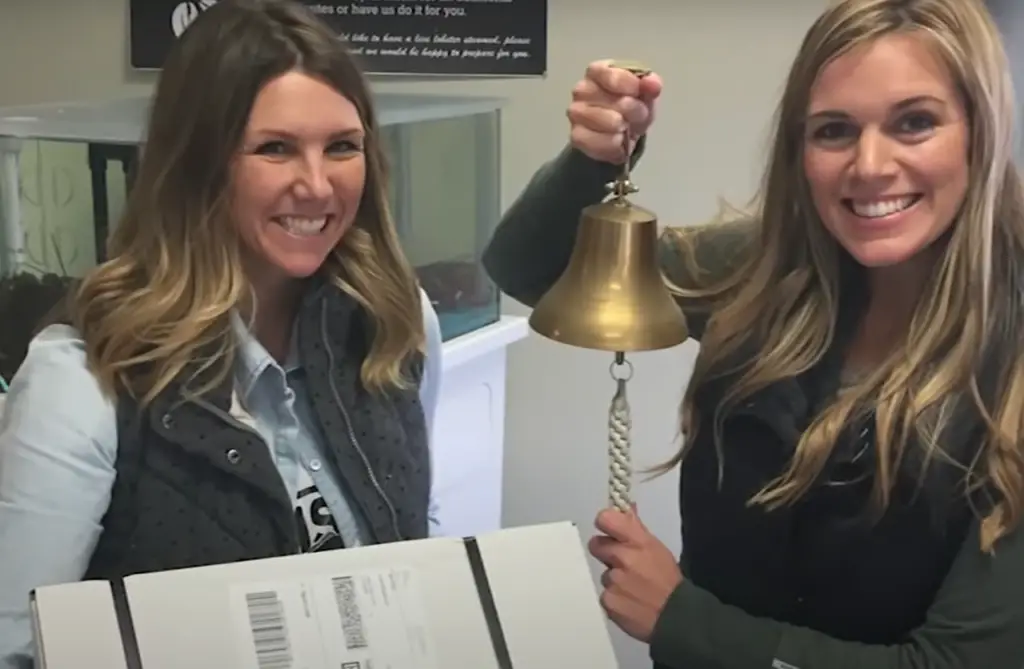 So far they have made $ 825,000 in sales and have a net worth of $ 1.2 million. We wish them all the best and can't wait to see what they'll come up with next! The sisters have managed to turn things around for their company and we're sure that they will continue to do so in the future. So, if you're ever in the market for some delicious seafood, be sure to check out Fish Fixe! [1] [2] [4] [5] [6]
---
FAQ
What happened to Fish Fixe after Shark Tank?
After appearing on Shark Tank, Fish Fixe experienced a surge in popularity. While they encountered some logistical difficulties after the show, such as with packaging and shipping, they were able to work out those kinks and fulfill orders in a timely manner. Since then, they have continued to grow their business and have made around $ 1,1 million since the show aired.
Where is Fish Fixe based?
Fish Fixe is based in Houston, Texas. But they offer their services to anyone in the contiguous United States.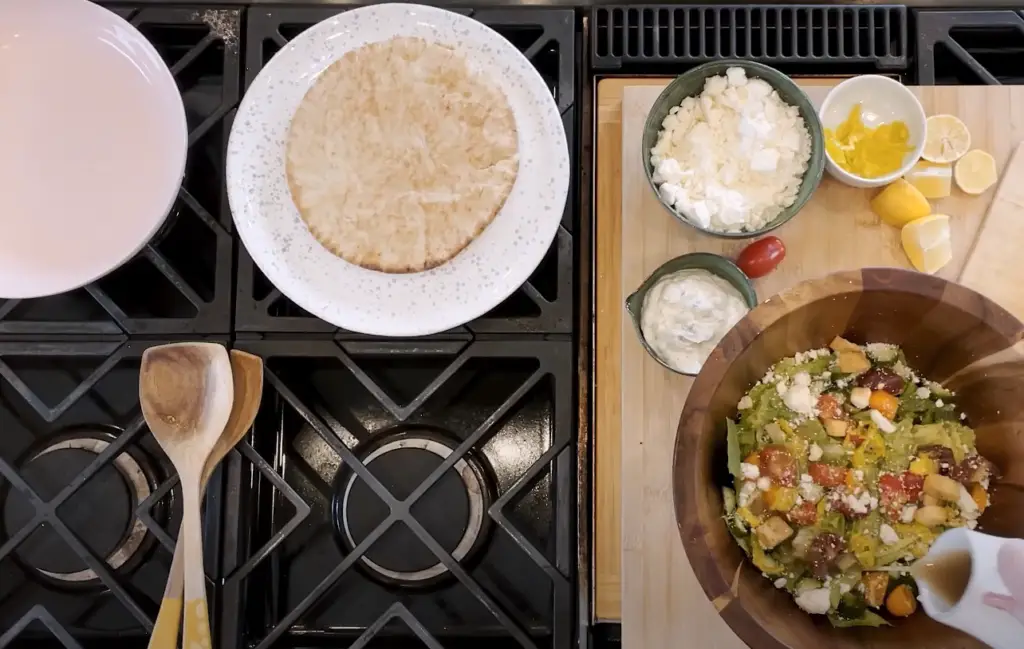 Did Fish Fixe get a deal?
Fish Fixe did receive a deal on Shark Tank. The company landed a $ 200,000 investment from Lori Greiner in exchange for 25% equity in the business. Lori tends to invest in businesses that have a strong focus on health and wellness, which certainly falls in line with Fish Fixe so it came as no surprise that she was interested in the company.
Who owns Fish Fixe?
Shark Tank Season 13 featured FishFixe, a healthy seafood meal delivery service. The company was started by a husband and wife team, Jules and Marci Wise. After appearing on Shark Tank, the couple continued to grow their business.
Today, FishFixe is still owned and operated by the Wise family. The company has expanded its reach to include nationwide shipping. Customers can now order fresh, frozen, or smoked seafood packages that are delivered right to their doorsteps.
Useful Video: Is Fish Fixe Floundering in the Tank?
Conclusion
Everyone knows how much time and effort seafood preparation takes and the importance of having fresh seafood. Now with Fish Fixe, you can get your seafood fix in a fraction of the time it would normally take you. You're also supporting a local business that is environmentally conscious and is working to make a difference.
So far it seems like Emily and Melissa are doing very well since their time on Shark Tank. They've managed to get help with shipping and their subscription service is now available to everyone in the continental US. They've also got the full support of their investor, Lori Grenier.
We think Fish Fixe is definitely a company to watch and we'll be sure to keep you updated on their progress. In the meantime, why not try out their service? You might just be hooked!
---
References:
https://www.sharktankblog.com/fish-fix-frozen-fish-delivery/
https://www.sharktankblog.com/business/fish-fixe/
https://allsharktankproducts.com/shark-tank-products-food-and-drink/fish-fixe-seafood-delivery/
https://shop.fishfixe.com/
https://www.instagram.com/fish.fixe/
https://insidergrowth.com/fish-fixe-net-worth/