In the world of pet care and grooming, few tools have made as much of a splash as AquaPaw. This innovative device, which first gained national attention on the hit TV show "Shark Tank", promises to revolutionize bath time for pets and their owners.
The concept is simple yet ingenious: a wearable sprayer and scrubber that fits snugly in the palm of your hand and makes bathing your furry friend less stressful and more efficient [1]. Since its debut on Shark Tank, AquaPaw has sparked curiosity and intrigue among pet owners, groomers, and industry observers alike.
But what has happened since its television appearance? Has it lived up to its promise and hype? How has the product evolved, and how has the market responded? In this article, we take a closer look at AquaPaw's journey post-Shark Tank, exploring its successes, challenges, and the experiences of those who have used it. Whether you're a pet owner looking for a better way to bathe your dog or cat, or simply interested in the latest pet care innovations, keep reading for an in-depth dive into the world of AquaPaw.
What Is Aquapaw?
The Design
The design of AquaPaw is user-friendly and ergonomic. It's made to fit comfortably in your hand and has a button in the center that allows you to control water flow. The tool can be easily attached to either a garden hose or shower, adding to its versatility.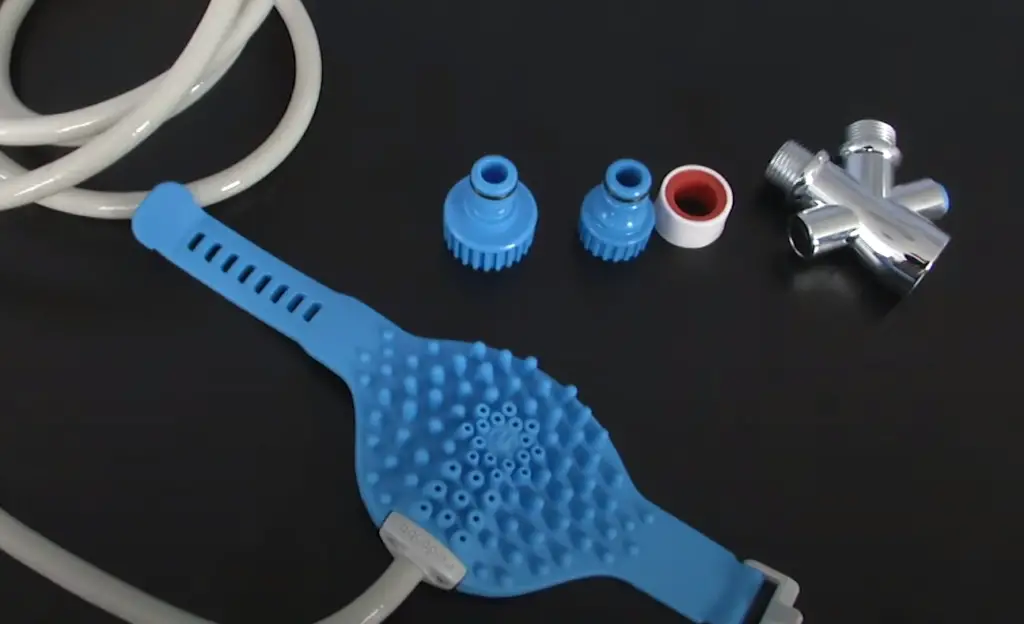 Performance
The most significant advantage of using AquaPaw is that it makes bath time less stressful for both the pet and the owner. The gentle spray provides a calming sensation, and the integrated bristles help to deep clean the pet's fur while also providing a soothing massage. The one-handed operation leaves your other hand free to soothe and control your pet [3].
The AquaPaw also excels when it comes to efficiency. It reduces water waste by allowing you to control when the water is flowing, and it speeds up the bathing process by combining multiple steps into one.
Pros:
One-Handed Operation
One of the most significant advantages of AquaPaw is its one-handed operation. It fits snugly onto your hand and features a center button that allows you to control the water flow. This design frees up your other hand to steady your pet or apply shampoo, making the bathing process easier and more efficient.
Gentle on Pets
AquaPaw's gentle spray and scrubbing bristles are designed to comfort and soothe pets during bath time. The spray feels like a calming shower, and the scrubbing bristles help to deep clean your pet's fur while providing a massage-like sensation.
Easy Installation
Installing AquaPaw is a straightforward process. It's designed to easily connect to either a garden hose or a shower, making it versatile and suitable for indoor and outdoor use.
Cons:
Water Pressure Dependent
While AquaPaw is generally effective, its performance can depend on your home's water pressure. Some users have found that lower water pressure can result in longer bathing times compared to using a regular hose.
No Control Over Water Temperature
A potential drawback of AquaPaw is that it doesn't offer control over the water temperature. This might not be a significant issue for those who live in mild climates or who bathe their pets indoors with warm water. But for those who use a garden hose, the lack of temperature control could be inconvenient.
Who May Benefit From Using AquaPaw:
Pet Owners: Anyone with a pet that requires regular bathing may find AquaPaw helpful. It's designed for dogs, but it can also be used on any pet comfortable with water, such as cats or even large birds;
Professional Pet Groomers: Professionals who groom pets for a living might appreciate AquaPaw's one-handed operation and gentle scrubbing action. It could make their job quicker and less physically demanding;
Veterinary Clinics: Veterinary clinics often need to bathe animals, particularly those that are being boarded or have undergone surgery. AquaPaw could make this process more efficient and less stressful for the animal;
Animal Shelters & Rescues: These organizations often deal with a high volume of animals that need baths. AquaPaw could help streamline this process and make it less stressful for both the animals and staff;
People with Physical Limitations: The one-handed operation of AquaPaw may make it easier for people with physical limitations or disabilities to bathe their pets. It's also lightweight, so it's not strenuous to use;
Owners of Anxious Pets: If a pet finds bath times stressful, the gentle spray and massaging action of AquaPaw could help soothe their anxiety and make bath time a more positive experience [4];
AquaPaw is an incredibly versatile tool that caters to pet owners of all kinds, regardless of the type of pet you have. Initially, you might harbor some skepticism, but this innovative device can make a substantial difference in your pet's bath time routine. Whether you have a dog, a cat, or even a horse that needs a good bath, AquaPaw is up to the task.
With AquaPaw, you won't require an extra pair of hands to assist you during bath time – it's designed to simplify and enhance the bathing experience for both you and your beloved pet.
About the Founders Of Aquapaw
The predicament is a familiar one for dog owners worldwide: you embark on a leisurely stroll with your furry companion, only to watch them frolic in the dirt, leaving you with the inevitable task of returning home to an impromptu doggie bath, often involving a blast of icy water from a hose or the bathroom faucet. It's a less-than-pleasant experience for both humans and canines.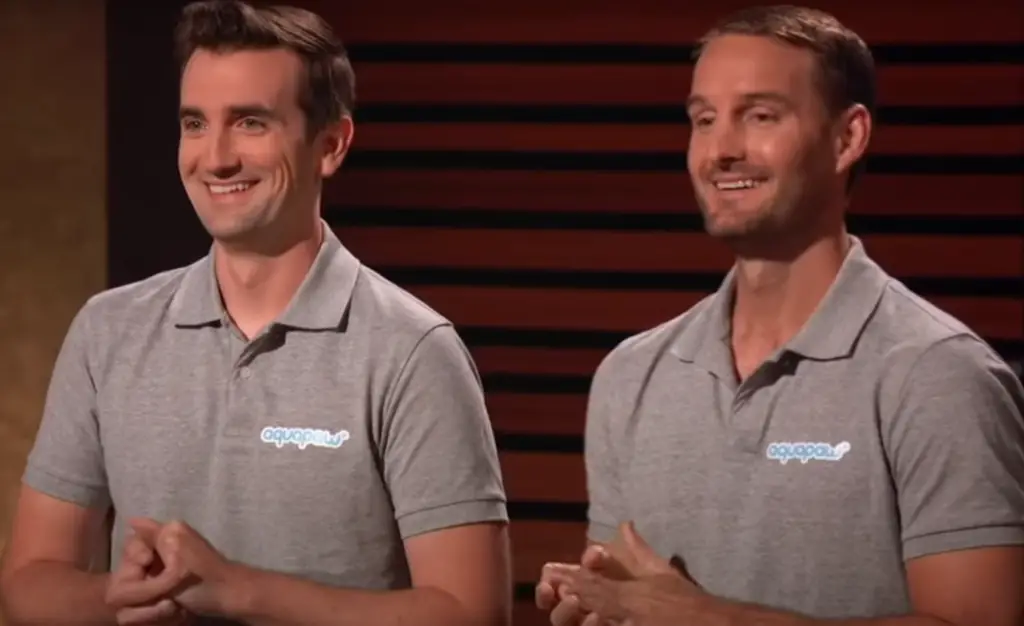 Back in 2016, while pursuing his education at Virginia Tech, Daniel Lentz teamed up with his co-founder, Tom Zipprian, to hatch a plan for the groundbreaking creation, of AquaPaw. As a devoted dog enthusiast, Lentz intimately understood the trials and tribulations that pet owners often face during bath time – the acrobatics of pets leaping out of the tub, the mad dashes, and the hide-and-seek routines. He believed that pet owners could use an extra hand without actually needing an additional pair of human hands.
This is where AquaPaw comes into play, as a solution to simplify bath time for pets and make it a less daunting experience for both owners and their furry companions.
AquaPaw is an ingenious bathing tool that seamlessly combines a dog brush with a convenient bathing system. This product is ingeniously designed to attach to either a shower head or an outdoor hose, enabling water to flow effortlessly through AquaPaw. While using the product, water streams through the glove's stubs, effectively lathering shampoo and water into your pet's fur.
To further enhance the ease of use, AquaPaw features a power button conveniently located on the palm of the product. With a simple press of this button, pet owners can commence bathing their furry friends in a gentle, petting-like manner, which helps to keep pets at ease. AquaPaw can be readily purchased on platforms like Chewy, Amazon, and the company's official website, alongside their companion product, the Slow Treater, designed to keep pets entertained with treats during bath time.
AquaPaw took its first significant step into the real world towards the end of 2016 when Lentz and Zipprian successfully raised $ 42,073 through a Kickstarter campaign. Following this achievement, in 2017, they diligently worked on developing, launching, and shipping the official AquaPaw designs.
About a year later, in March of 2018, AquaPaw made a notable appearance at the prestigious Global Pet Expo, where it earned the prestigious title of "Best in Show" [6].
While receiving such an accolade was undoubtedly a remarkable achievement, Lentz and Zipprian set their sights on an even greater triumph – securing a contract from the Shark Tank.
The Pitch Of Aquapaw At Shark Tank
On January 30, 2019, Lentz and Zipprian entered the Shark Tank stage with high hopes, seeking an investment of $ 200,000 in exchange for a 7.5 % stake in AquaPaw [7]. After presenting their innovative product to the sharks, Lentz highlighted their successful 2016 Kickstarter campaign, which had generated over $ 42,000 in profits in under a month, sparking a wave of excitement within the pet industry. He also emphasized that they had used valuable feedback received during the campaign to expand their company.
Following Daniel's pitch, he and his team, along with Robert Herjavec, demonstrated how to use AquaPaw before entertaining the sharks' offers.
Robert Herjavec was the first shark to express interest in AquaPaw. Given his passion for dogs and existing investments in pet-related businesses, he offered $ 200,000 for a 25 % stake. However, this offer wasn't immediately accepted, as other sharks had yet to make their proposals.
Lori Greiner was the next shark to make an offer, but she was not particularly impressed and opted out, stating her preference for more unique products. Mark Cuban also declined to invest, citing his lack of enthusiasm for pet accessories.
Daymond John and Bethenny Frankel were the next sharks to express their enthusiasm for AquaPaw. Daymond believed he could assist AquaPaw in reaching retail shelves through his involvement with the PetCo foundation, while Bethenny expressed her full commitment, on the condition that her dogs could be featured on AquaPaw's packaging. Both Daymond and Bethenny offered $ 200,000 for a 30% stake. In response, Robert Herjavec adjusted his offer to match theirs at 30%.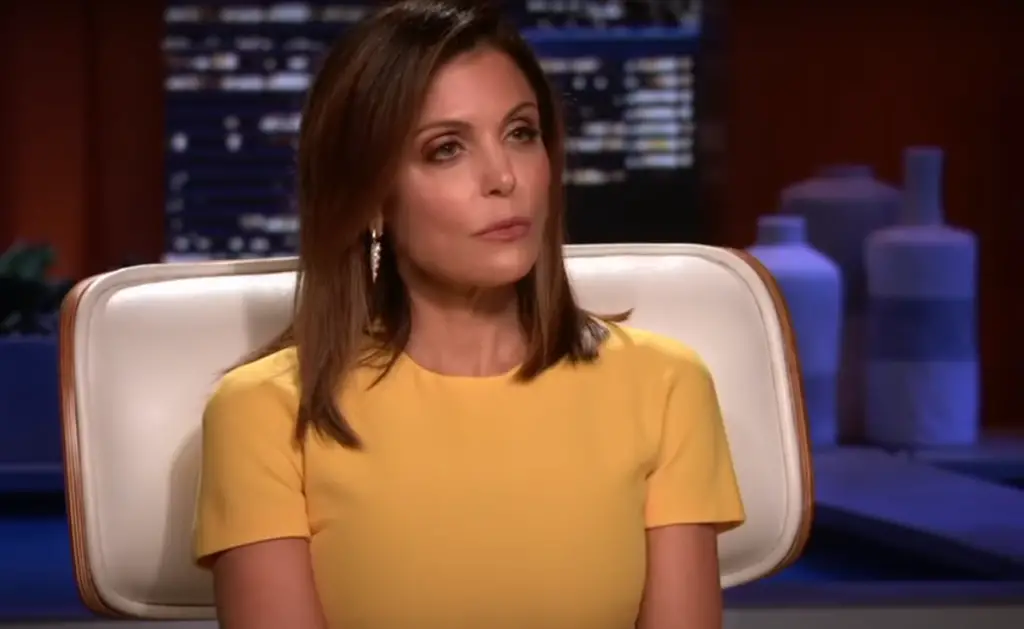 After hearing the sharks' offers, Daniel Lentz and Tom Zipprian decided to present a counteroffer to Daymond and Bethenny. They offered $ 200,000 for a 20 % stake in AquaPaw. Herjavec, feeling excluded from this new arrangement, withdrew his offer. Lentz and Zipprian then focused on Daymond, reiterating their offer of $ 200,000 for 20 %. However, Bethenny felt left out and disrespected, prompting her to withdraw her offer.
With only Daymond's offer remaining on the table, he reverted to his initial proposal of $ 200,000 for a 30 % stake. However, Lentz and Zipprian felt that the equity percentage was higher than they had initially anticipated, leading them to decline Daymond's offer. Despite receiving multiple offers, the entrepreneurs ultimately left Shark Tank without securing a deal for their product.
Aquapaw After The Shark Tank
After its appearance on Shark Tank, AquaPaw has seen considerable success. In fact, it has become a well-loved product among pet owners. Many users have praised the product for its effectiveness and ease of use.
In addition to the bathing tool, AquaPaw has expanded its product line to include lick mats. These mats are designed to distract and calm pets during stressful situations such as baths and vet visits.
Despite declining multiple offers and departing from Shark Tank without a formal contract, the AquaPaw company is still active and engaged on various social media platforms as of 2023. They do, however, face competition from similar pet-related firms like Furtrieve, Otterly Pets, and PetSpy [8].
Since September 2023, AquaPaw products have been available on platforms such as Chewy, Amazon, their official company website, and various pet retailers. Additionally, the company has introduced a new product, the Treater Treat Dispenser Mat, designed to be coated with peanut butter to keep pets entertained during bath time. The mat is equipped with suctions on the back, allowing it to adhere to the floor or bathtub walls.
On the other hand, Tom Zipprian's LinkedIn profile has remained inactive for nearly a year. His position as co-founder and director of product at AquaPaw ended in July 2019. Since June 2020, Zipprian has taken on the role of a full-time Platform Lead Engineer at Zero Motorcycles Inc.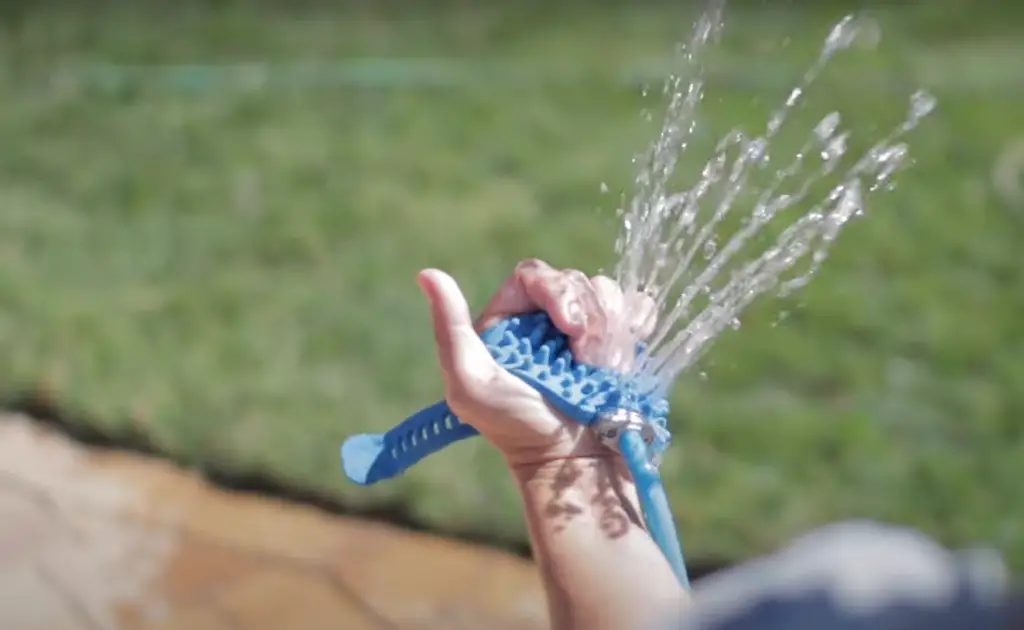 The Net Worth Of Aquapaw
In the year 2022, AquaPaw appears to be going strong, boasting an annual income of approximately $ 4 million. They continue to conduct their business by offering a diverse range of pet-related products through pet apparel websites and online marketplaces such as Amazon.
Alternatives To Aquapaw:
MIU PET Multi-Functional Pet Shower Bath Massager: This handheld device is similar to the AquaPaw, offering both a shower and massager function for bathing pets;
Waterpik PPR-252 Pet Wand Pro Shower Sprayer Attachment: This product attaches to your existing shower and provides a powerful stream of water. It's great for deep cleaning, especially for pets with thick fur;
Bissell BARKBATH QT – QuietTone Portable Dog Bath and Grooming System: This is a portable bathing system that allows you to bathe your pet practically anywhere without a mess;
PetLuv "Happy Cat" Premium Cat Carrier: While not a bathing tool per se, this carrier has a top-loading door that makes it easy to get your cat in and out for baths;
K9 Bath Buddy for Dogs: This tool uses a suction cup to stick to your tub or shower wall and has a textured surface that helps distract your dog during bath time [11];
---
FAQ:
How is Aquapaw doing after Shark Tank?
After appearing on Shark Tank, AquaPaw continued its operations and remained in business. While they didn't secure a deal with the sharks, the exposure from the show likely helped increase brand awareness and drive sales. Since then, AquaPaw has expanded its presence on various online retail platforms, and they have introduced new products, such as the Treater Treat Dispenser Mat, to further cater to pet owners' needs.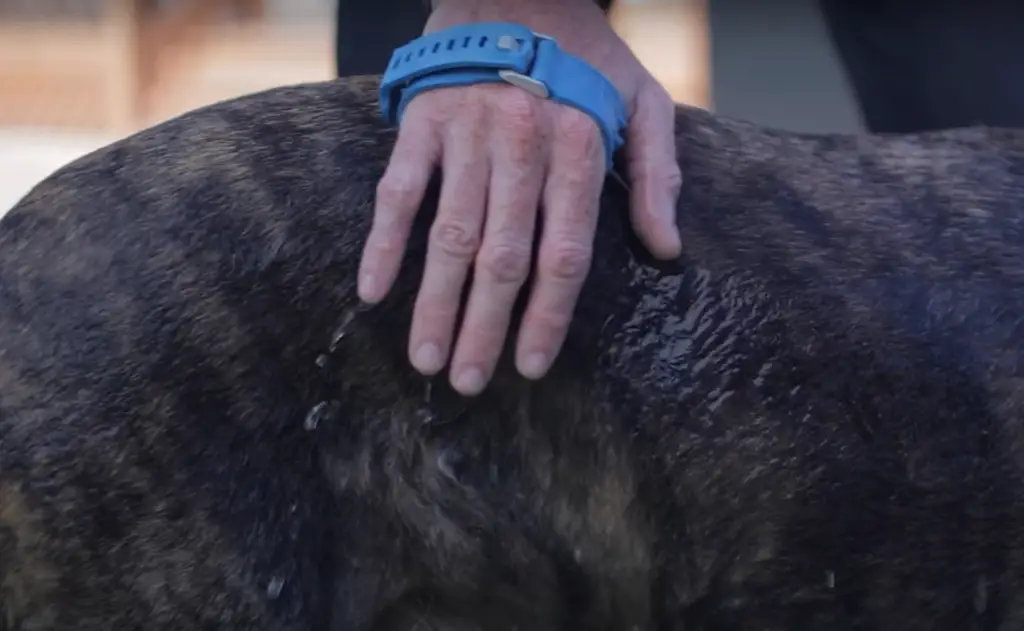 Is Aquapaw still in business?
Yes, as of 2023, AquaPaw was still in business. They were actively selling their products through various online channels and retail platforms. To get the most up-to-date information, it's advisable to visit their official website or check their current status on popular online marketplaces.
How to install Aquapaw?
Installing AquaPaw is relatively simple. It is designed to attach to a shower head or an outdoor hose. You connect AquaPaw to the chosen water source, ensuring a secure fit, and you're ready to use it for bathing your pet.
How to use Aquapaw?
To use AquaPaw, you follow these steps:
Attach AquaPaw to your chosen water source (shower head or outdoor hose);
Turn on the water supply;
Apply shampoo to your pet's fur;
Press the power button located on AquaPaw's palm;
Gently pet and massage your pet with AquaPaw, allowing the water to lather the shampoo and clean their fur effectively;
Once your pet is clean, turn off the water supply and remove AquaPaw;
Is Aquapaw safe for puppies?
AquaPaw is generally safe for puppies, but it's essential to use it with care. Ensure that the water temperature is comfortable and not too hot or cold, as puppies may be more sensitive to extreme temperatures. Additionally, introduce the AquaPaw slowly to your puppy to acclimate them to the sensation of being bathed with it.
What are the best components of Aquapaw?
AquaPaw's standout features include its one-handed operation with a squeeze-activated power button, the ability to attach to various water sources (shower head or outdoor hose), and the glove-like design with stubs that help lather shampoo and water into your pet's fur effectively. Its user-friendly design aims to make pet bath time easier and more enjoyable.
How does AquaPaw work?
AquaPaw straps onto your hand like a glove. You control the flow of water simply by making a fist, allowing you to easily switch between rinsing and scrubbing.
Is AquaPaw suitable for all pets?
While AquaPaw is primarily designed for dogs, it can be used with any pet that is comfortable with water, such as cats or large birds.
Can AquaPaw be used with any type of faucet?
AquaPaw comes with adapters that allow it to connect to either a shower head or garden hose, giving you flexibility in where you bathe your pet.
How do I clean the AquaPaw?
The AquaPaw is made from rubberized material that is easy to clean. Simply rinse it off after use and let it air dry.
Is AquaPaw safe for my pet?
Yes, AquaPaw is designed with pets' comfort in mind. The gentle water pressure and soft silicone bristles help ensure a stress-free bathing experience.
Where can I buy AquaPaw?
AquaPaw is available through various online retailers, including its official website and Amazon. Please check the product's official website for the most accurate and up-to-date information.
What was the worst deal on Shark Tank?
Determining the "worst" deal on Shark Tank is subjective and can vary depending on individual opinions and business outcomes. Some deals may appear less successful due to post-show challenges, but it's essential to remember that the show's negotiations and investments often depend on various factors beyond what is presented on television.
Has anyone from Shark Tank made it big?
Yes, several entrepreneurs who appeared on Shark Tank have achieved significant success. Some have seen their businesses grow substantially with the help of shark investments, while others have gone on to become household names. Examples include the creators of the Scrub Daddy sponge, Groovebook, and Tipsy Elves, among others.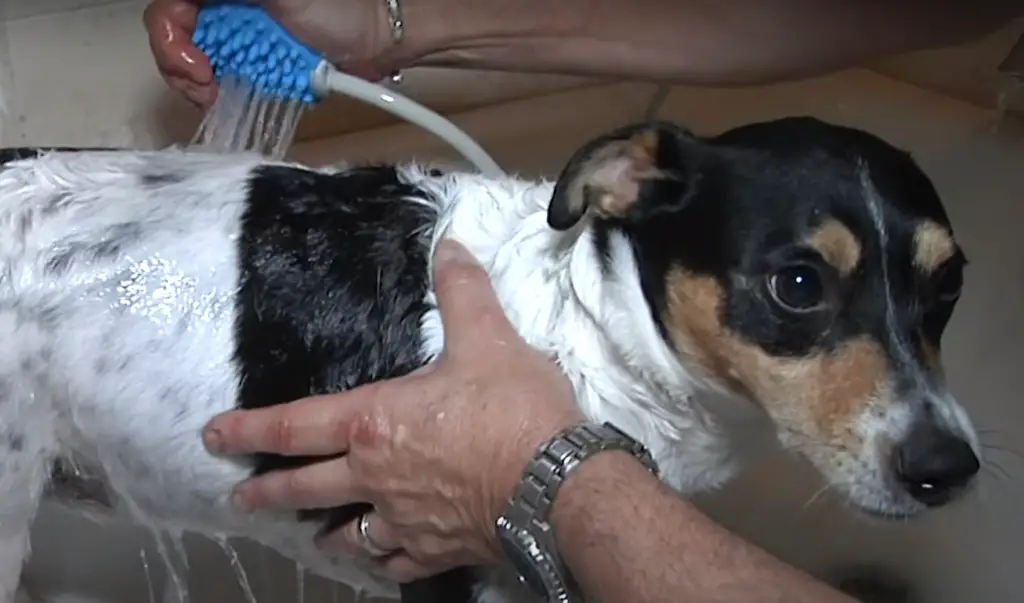 Can I go on Shark Tank with just an idea?
While Shark Tank primarily focuses on businesses that already have a product or service established, some entrepreneurs have successfully pitched with just an idea or a prototype. However, having a proven concept or prototype can increase your chances of securing a deal with the sharks and attracting investors.
Who are Aquapaw's competitors?
Some of AquaPaw's competitors in the pet grooming and bathing accessories industry include Furtrieve, Otterly Pets, PetSpy, and other similar brands offering innovative pet care products. Competition in this market segment may vary based on product features, pricing, and target audience. It's essential to research and compare different products to find the one that best suits your needs as a pet owner.
Useful Video: Aqua Paw – Shark Tank
---
References:
https://www.looper.com/1196084/whatever-happened-to-aquapaw-after-shark-tank/
https://gazettereview.com/aquapaw-after-shark-tank-update/
https://www.sharktankblog.com/business/aquapaw/
https://sharktankrecap.com/aquapaw-update-shark-tank-season-10/
https://bizzbucket.co/aquapaw-shark-tank-update/
https://www.sharktanksuccess.com/aquapaw-review-after-shark-tank/
https://sharktanktales.com/aquapaw-shark-tank-update/
https://www.today.com/shop/aquapaw-cleaning-brush-shark-tank-t184772
https://www.aquapaw.com/pages/about-us
https://2paragraphs.com/2019/01/aquapaw-pet-sprayer-scrubber-on-shark-tank-getting-5-star-reviews/
https://allsharktankproducts.com/pet-care/aquapaw-pet-bathing-tool/