Shark Tank brings the thrill of real-world entrepreneurship to life, featuring a variety of entrepreneurs pitching their businesses in an effort to secure investments from prominent tycoons. Viewers are given front-row seats as they watch negotiations and creative deals come together with captivating drama in each episode. And the best part? Many inspiring stories have emerged due to Shark Tank's success; numerous successful startups have been funded by these investors!
Awarded for its unique content and brilliant minds behind it – Mark Cuban, Barbara Corcoran, Kevin O'Leary Lori Greiner Daymond John, and Robert Herjavec serve as main investors or 'sharks' on the show that never fails to excite audiences!
Do you watch Shark Tank? If so, you may be wondering where it is filmed. The show is actually taped in Los Angeles, California. This may surprise some people because the show gives the impression that it is filmed in various places around the country. However, the Sharks are actually flown into Los Angeles for each taping.
Where Is Season 14 Of Shark Tank Filmed?
For those attending the pitch, it's just a short drive of 30 minutes from Los Angeles International Airport to arrive at the Shark Tank filming location. Also, ABC has announced an exclusive one-night live event for home viewers which will enable them to decide whether or not they should invest in these potential deals.
Get ready for an unpredictable night, as the Sharks and entrepreneurs will be entirely unfiltered with no editing. The finalists have yet to be revealed, but it's obvious that any products/companies selected for this televised event are sure to become part of Shark Tank history!
It's no surprise that in 13 seasons of Shark Tank, 700+ deals and over a billion in retail sales were made possible. Season 14 premiered live on ABC on Friday, September 23, 2022, [1]. 
The Covid-19 pandemic has drastically altered the production of Shark Tank, resulting in its relocation from Sony Pictures Studios to an alternate venue. Furthermore, extra safety precautions have been taken by all involved while ensuring that the show maintains its thrilling and innovative spirit. As a result of these measures, not only is filming now taking place at a different location but businesses backed by The Sharks remain profitable despite this difficult time!
Shark Tank Filming Locations:
Las Vegas, Nevada
The twelfth season of filming was relocated to The Venetian, Las Vegas due to the lessened impact that Nevada and Las Vegas have experienced during the virus. Reality shows are more difficult when it comes to logistics and crew size in comparison with other films; thus, obstacles such as pandemics create greater difficulty for these types of projects.
While shooting for this season, stringent tests were conducted on the crew as well as entrepreneurs visiting to feature in the show. The team made sure to maintain quarantine bubbles and ensured that everybody was keeping an appropriate distance from each other – even the beloved Sharks included!
Culver City, Los Angeles
For Season 11 of the show, Sony Pictures Studios at 10202 West Washington Boulevard in Culver City, California served as the filming location. The soundstage has its own place in cinematic history too; parts of the iconic film "Wizard Of Oz" were shot there! Four guest Sharks appeared this season: Katrina Lake, Daniel Lubetzky, Maria Sharapova, and Anne Wojcicki; Rohan Oza and Matt Higgins also make regular appearances throughout. Meanwhile back in Season, 10 Jamie Siminoff was a special Shark for 23 episodes – what an impressive lineup!
He was the first guest Shark to make a deal on the show with Doorbot (now Ring). Typically, every day they hear 8-10 pitches that can last between 20 minutes and two hours. Editing whittles down each pitch to 11-14 minutes, including financial details not necessarily of interest to viewers.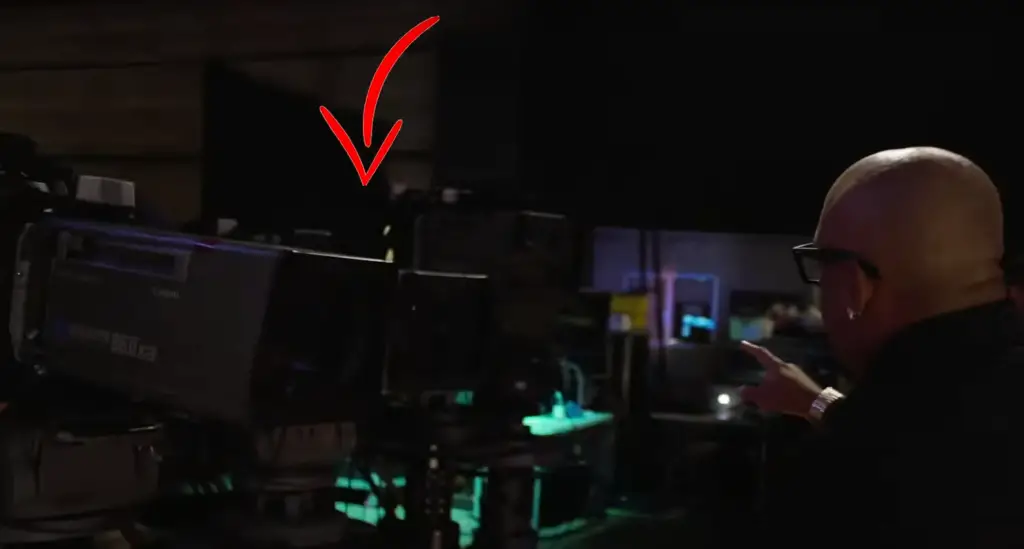 An on-set psychologist meets with the entrepreneurs after their filming segment as the atmosphere can become very intense for the Sharks as well as for the entrepreneurs. Shooting for up to 12 hours a day, a whole season is usually filmed in approximately 17 days. For this reason, the Sharks are often required to wear the same clothes for days to avoid issues with continuity [2].
Where Was Shark Tank Filmed In 2015?
In 2013, American Broadcasting Company (ABC) gave CNBC (Consumer News and Business Channel) exclusive off-network cable rights to the show. Subsequently, ABC declared a sixth season in May 2014 that started airing on December 30th of the same year. Now running since September 2014, this syndicated series is gaining more popularity each day!
On Friday, September 25th, 2015, season seven of the program came to life with a bang as Ashton Kutcher (actor and investor), Troy Carter (music executive), and Chris Sacca (venture capitalist) all made memorable cameo appearances. Production took place at Fox Studios Australia [3].
Where Was Shark Tank Filmed In 2017?
On Sunday, October 1, 2017, Shark Tank season 9 of the program debuted with Richard Branson as a guest star, a fresh, contemporary set, Eames Lounge Chairs, penthouse city views, an infinity pool, a glass staircase leading to an upstairs lounge, and more room. Sony Pictures Studios, located at 10202 West Washington Boulevard in Culver City, California, served as the show's primary filming location.
Where Was Shark Tank Filmed In 2020?
The twelfth season, filmed on October 16, 2020, was recorded at the Venetian in Las Vegas inside a production bubble to simulate social isolation amid the COVID-19 outbreak. The episode was scheduled to air on April 24, 2020.
The program was also filmed live in front of an audience every Sunday after it airs, beginning on March 22, 2020 [4].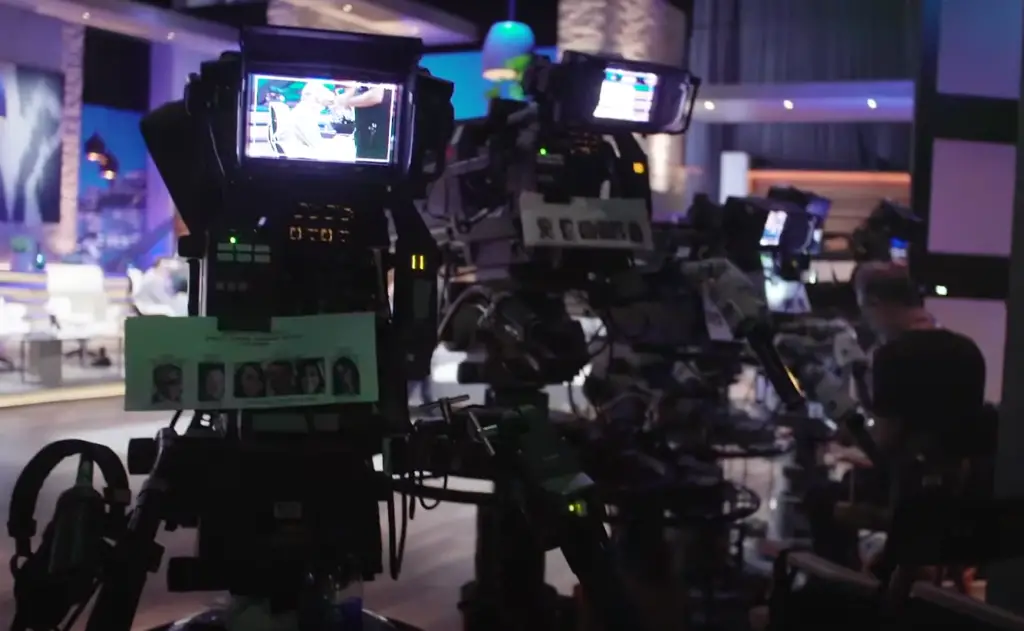 Where Was Shark Tank Filmed In 2021?
The 13th season's expected filming was in Las Vegas, California, on October 8, 2021. Generally, the shooting set is located in Los Angeles. It is filmed every time there, but due to covid 19 pandemic, Shark Tank changed the set to Las Vegas, California. As per sources, the set for Season 13 is in Las Vegas, California [5].
---
FAQ:
Do Shark Tank contestants get paid?
Shark Tank contestants aren't paid for their appearances but instead must sign a waiver agreeing that they won't receive any payment in exchange. On the other hand, if an entrepreneur is successful in pitching their business and gaining investment from one of the Sharks, they will have to surrender equity as compensation.
Therefore, appearing on Shark Tank can be a very lucrative opportunity for entrepreneurs, but it is also a risk. There is no guarantee that they will receive any investment, and if they do, they may have to give up a large chunk of their company [6].
Where is the studio of Shark Tank?
Sound Stage 25, a cavernous hangar of a building, sits on the Sony Pictures Studios lot in Culver City, California. Seventy-five years ago, it belonged to MGM, which used it to film parts of The Wizard of Oz, but today it's the setting for an episode of the ABC reality show Shark Tank.
Five millionaire and billionaire investors, the Sharks, sit in leather chairs: Robert Herjavec, Daymond John, Lori Greiner, Kevin "Mr. Wonderful" O'Leary, and Mark Cuban. Behind them, a fake nighttime cityscape peeks through dark wood plantation shutters [7].
Who is the richest person to appear on Shark Tank?
Mark Cuban has indisputably earned the title of wealthiest shark on Shark Tank, as his estimated net worth is a whopping billion! As one of the original Sharks in Season 2, he's been an integral part of this beloved show ever since.
He kicked off his business portfolio by investing a million dollars into three distinct companies, namely Rugged Maniac Obstacle Race, Ten Thirty-One Productions, and BeatBox Beverages.
Cuban is one of the savviest and wealthiest businessmen, evidenced by his $5.7 billion sale of Broadcast.com to Yahoo! in 1999. That same year marked a milestone as he broadcasted "the first live-streamed" Victoria's Secret Fashion Show that was globally celebrated for its innovation and success.
He used his fortune to buy new companies and make more profit. He became the sole owner of the Dallas Mavericks, which won the 2011 NBA Championship. Cuban further bought Landmark Theaters, Magnolia Pictures, and a million worth of private jets [8].
In his personal life, he has been married to Tiffany Stewart since 2002 and has two kids. They live in a luxury mansion in Dallas.
As reported by Celebrity Net Worth, Kevin O'Leary reigns as the second wealthiest shark on ABC's Shark Tank with a staggering estimated net worth of $400 million. Notably known to fans as "Mr. Wonderful", he first appeared in another famous show: BBC's Dragons Den! Before joining Shark Tank, his innovative entrepreneurial spirit and sharp wit had already made him a household name throughout Britain.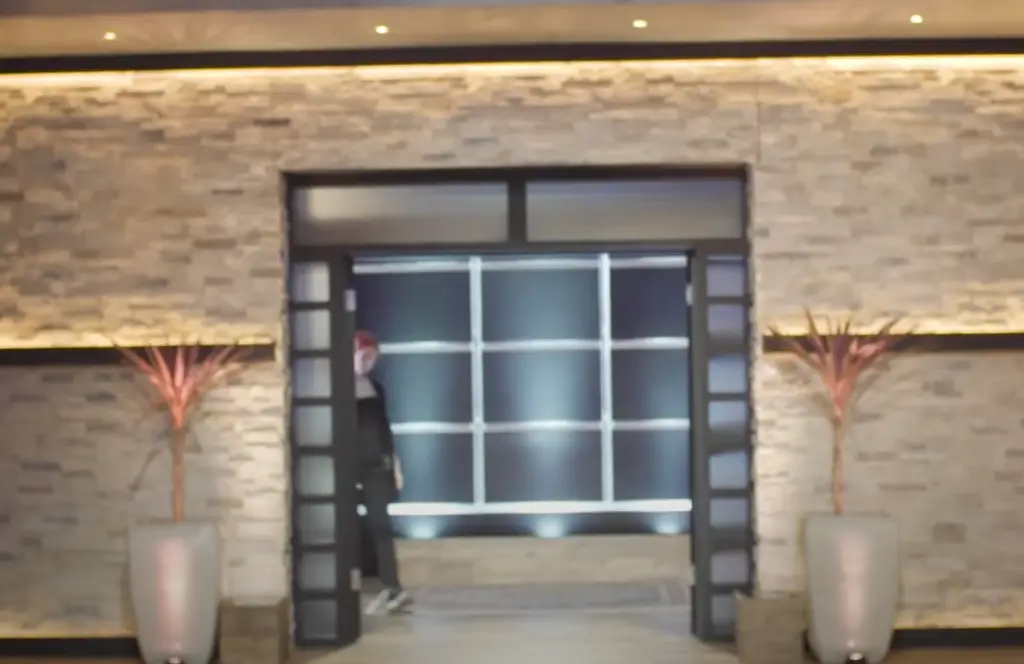 At 68 years of age, O'Leary has established himself as a renowned Canadian entrepreneur, television personality, politician, and financier. Despite his ambition to be a photographer from the start, he was inspired by his stepfather's advice to pursue business instead. His debut venture was Special Event Television – an enterprise focusing on sports programming.
Thanks to his newfound role as a television producer, he co-founded SoftKey International and quickly became the fastest-growing company in Canada. Moreover, it was through Dragons' Den that he earned his celebrity status.
In his personal life, he has been married to Linda since 1990 and has two children with her.
What is the most successful product in Shark Tank history?
Sand Cloud is an eco-friendly Turkish cotton towel that's resistant to sand and ultra-absorbent. Part of the proceeds from every Sand Cloud sale goes to an environmental charity. When Sand Cloud appeared on "Shark Tank," they struck a deal with Robert Herjavec. By 2018, the company was making nearly a million in revenue [9].
Who is Shark Tank owned by?
Shark Tank is an American business reality television series that premiered on August 9, 2009, on ABC. Shark Tank is produced and created by Mark Burnett and based on the format Dragons' Den, which originated in 2001 with the Japanese show, Tigers of Money. Shark Tank, however, more closely resembles the format of the British version of Dragons' Den, which premiered in 2005.
The show initially required each contestant to sign an agreement with Finnmax, the producer of Shark Tank, promising Finnmax the option of taking a "2% royalty" or "5% equity stake" in the contestant's business venture. However, in October 2013, this requirement was repealed by the network, retroactively, due to pressure from panel member Mark Cuban [10].
Cuban felt the requirement would lower the quality of the entrepreneurs, as savvy investors would be wary of trading away a portion of their company just for appearing on the show. A number of potential entrepreneurs had declined to participate in the show for this reason.
Is Shark Tan pre-staged?
In contrast to the majority of other reality shows that appear pre-determined, Shark Tank is a beacon of honesty. It's not totally improvised, but it also doesn't take away from its authenticity; Sharks are in control and can choose to make deals whenever they please without any outside pressure or manipulation. This classic show provides viewers with an enthralling form of entertainment that feels real while evoking feelings of excitement and anticipation!
Shark Tank has been accused of being scripted, meaning some think the producers select entrepreneurs who are most likely to reach an agreement with the Sharks. This can be a concerning assumption as it takes away from what was once thought to be authentic and unscripted television entertainment.
However, this does not seem to be true. The Sharks do receive extensive background information about each contestant before filming begins, which helps inform their investment decisions on camera. But ultimately, no Shark knows who else has pitched in the episode until it airs just like with any other new entrepreneur [11].
How much do the judges get paid on Shark Tank?
It is not publicly known how much the judges on Shark Tank are paid for their roles on the show. However, it is estimated that they make several million dollars each season. This is likely due to the fact that Shark Tank is one of the highest-rated and most popular shows on television, pulling in millions of viewers every week.
In addition, its success has spawned numerous spinoffs around the world, including Canada, Australia, China, Japan, and South Korea. Given this level of popularity and financial success, it seems likely that all of the Sharks receive significant compensation for their work on Shark Tank [12].
Despite the high payouts, some have queried whether these Sharks actually offer any real or lasting value to a business. They suggest that rather than being productive participants in an entrepreneurial journey, they may only be offering financial support without providing much-needed guidance and knowledge.
In essence, they may receive a hefty paycheck merely for appearing on camera and delivering some lines, yet their presence does not always equate to providing entrepreneurs with invaluable resources or talent that will aid them in succeeding.
How do you get picked to be on Shark Tank?
Make sure you have a compelling pitch and an outgoing personality in order to make it onto the show! You can apply either through the website or by attending an open casting call. If your audition is successful, then you could be given the chance of a lifetime – getting to negotiate with investors on national television!
If you have an entrepreneurial vision and would like to be featured on Shark Tank, your product or service should be ready for launch or in the process of development. All types of businesses are accepted as long as they display signs that suggest a successful future!
For example, some successful businesses that have appeared on the show include subscription-based food delivery services, specialty pet products, innovative software solutions, and unique grooming services for pets [13].
When you apply to be part of Shark Tank, it's important that your application includes all the right documents such as financial statements and market research reports. You will also need to come prepared for personal interviews about yourself and your background during the audition process. Though not everyone gets a chance at being on the show, those with an impressive pitch and personality stand a better chance of success.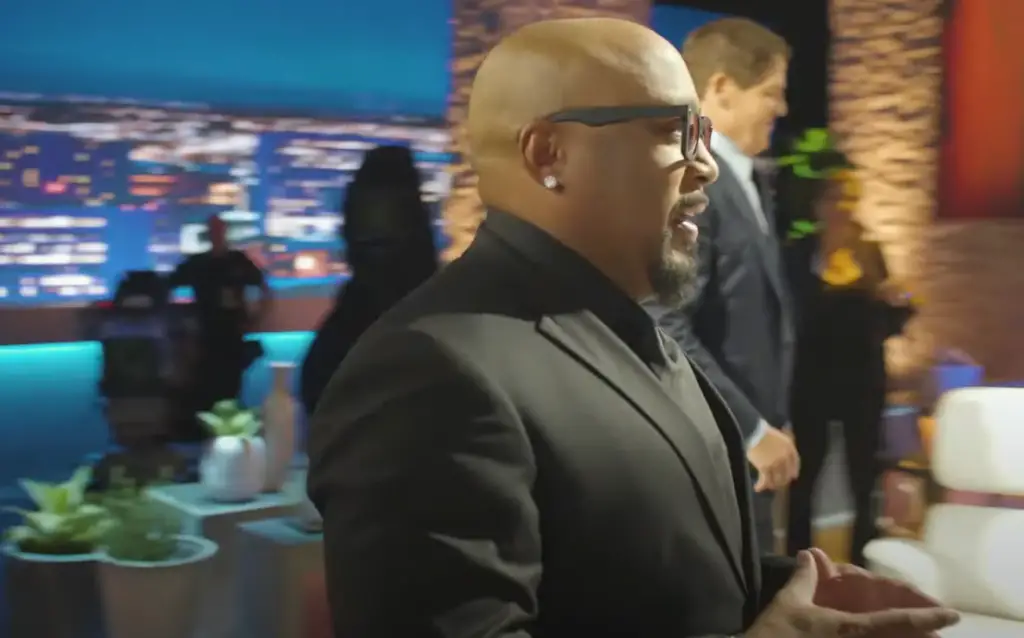 If you are honored to be selected for an appearance on Shark Tank, then a team of experienced producers will guide and prepare you before your big pitch day with the Sharks. To ensure that both parties are in agreement before moving forward, every deal must receive final approval from all sides. Finalizing agreements may take some patience and attention to detail, but it is worth the effort!
Who won Shark Tank 2022?
The Cardiovascular Research Foundation (CRF) is pleased to announce that Puzzle Medical Devices Inc. has won the TCT 2022 Shark Tank Innovation Competition for its novel circulatory support device that is implanted percutaneously in the abdominal aorta.
The competition took place during Transcatheter Cardiovascular Therapeutics (TCT), the world's premier educational meeting specializing in interventional cardiovascular medicine, on September 16-19 in Boston. The winner was also presented with the Jon DeHaan Foundation Award for Innovation in Cardiology [14].
How much has Mark Cuban made off Shark Tank?
In total, the billionaire investor has struck more than 200 on-screen deals worth more than million in his time on the show, according to a recent online estimate [15].
Useful Video: I SHOW YOU WHAT SHARK TANK IS REALLY LIKE | Behind The Scenes of Shark Tank With Daymond John
---
References:
https://meaww.com/where-is-shark-tank-filmed-abc-making-tv-history-with-a-live-season-premiere
https://thecinemaholic.com/shark-tank-filming-location
https://why.do/where-is-shark-tank-filmed
https://www.ktnv.com/positivelylv/dining-and-entertainment/shark-tank-2020-season-filmed-in-production-bubble-at-venetian-las-vegas
https://cartermatt.com/249881/where-is-shark-tank-filmed-abc-show-far-away-from-office-building
https://www.sharktanksuccess.com/do-shark-tank-contestants-pay-or-get-paid-to-be-on-the-show
https://www.dmagazine.com/publications/d-magazine/2014/march/inside-shark-tank-with-mark-cuban
https://www.sportskeeda.com/pop-culture/who-richest-shark-shark-tank-2022-season-14-rumored-net-worth-explored
https://finance.yahoo.com/news/10-shark-tank-products-went-215300435.html
https://en.wikipedia.org/wiki/Shark_Tank
https://www.linkedin.com/pulse/6-things-kids-should-know-before-watching-shark-tank-payal-jain
https://www.quora.com/How-much-per-episode-do-the-Shark-Tank-judges-make
https://www.wikihow.com/Get-on-Shark-Tank
https://www.crf.org/crf/news-and-events/news/news/3916-puzzle-medical-devices-inc-wins-tct-2022-shark-tank-innovation-competition
https://www.cnbc.com/2022/09/26/mark-cuban-says-many-of-his-shark-tank-investment-deals-are-flops.html