Simply Good Jars was one of the most successful businesses to appear on Shark Tank. The company was on a mission to revolutionize the way people eat healthy food. The Simply Good Jars salad was featured on Shark Tank in 2020, and they ended up landing a deal with Mark Cuban and Lori Greiner. However, what happened to Simply Good Jars after Shark Tank? This article will answer that question and provide some useful tips for entrepreneurs who want to make it on the show.
Simply Good Jars and Its Founders
Food on the go isn't known to be the healthiest option. But it doesn't have to be that way. Simply speaking, Good Jars is a product line of healthy and delicious salads created by its founder Jared Canon.
Jared wants busy people to have an opportunity to enjoy healthy meals while working or out running errands. With Simply Good Jars, Jared hopes that people can make healthier decisions while they're away from home.
What Simply Good Jars are is pretty easy to understand. They are pre-made salads that come in a jar. Essentially, they are like regular salads except they come with a twist: the ingredients are placed layers inside the jar and have been lightly cooked according to Jared's recipes.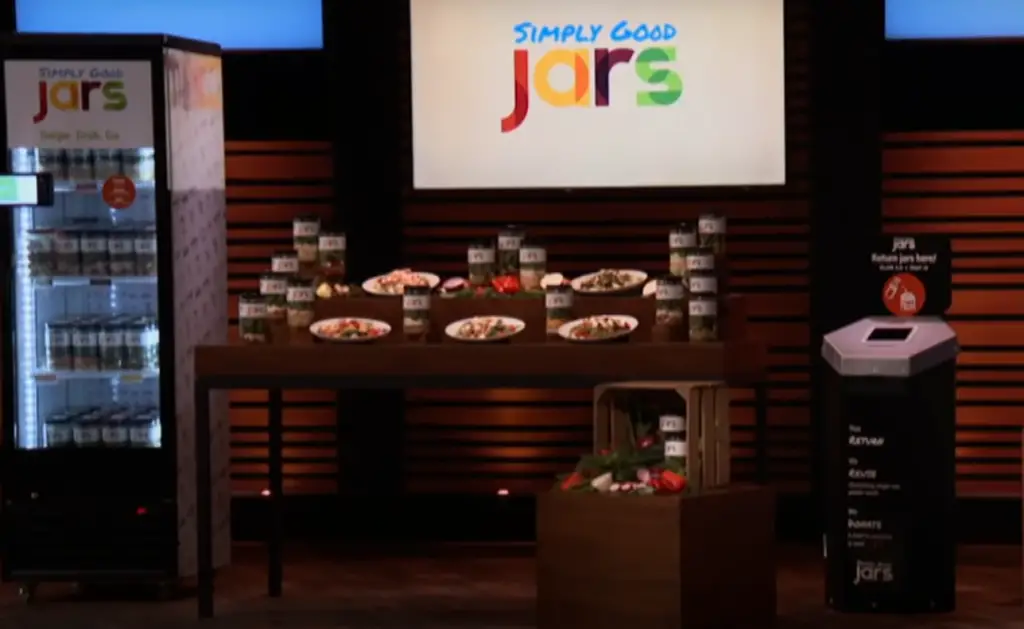 Jared is extremely concerned with the plastic waste issue, and there's a good reason for that. To combat that, the jars are made of recyclable plastic and feature a triple-sealed lid that keeps the ingredients fresh. Each jar comes with a dressing packet and fork, making it easy to prepare and enjoy wherever one is.
Thanks to the innovative design, there's no need for preservatives or added sugar. Simply Good Jars offers a wide variety of salads you can enjoy. And the consumption process is pretty simple. All you need to do is shake the jar to mix the ingredients, pour in the dressing, and enjoy. Jared also encourages the customers to send him the used jars back in order to reduce waste. This way, he can reuse the jars and save customers money. For each jar returned, Jared donates to a food bank in the Philadelphia area.
The company has expanded to different retailers across the USA, allowing more people access to healthier food options. It has also launched new flavors and products, such as its vegan line of salads.
For example, you can purchase Simply Good Jars Salads from selected airports, where you can simply grab a jar and go. You can also find these mainly in Philly area stores. The reason for the above is that Jared first started selling his product back in 2017 in Philadelphia.
The jars are pretty portable, weighing in at only 9 ounces, making them the perfect companion for travelers who want to stay healthy while on the go. They are also ideal for busy professionals and students who don't have much time to prepare food during their day.
While Jared has gained some popularity on his own, he wanted to reach a wider audience. This is why he decided to pitch his product on the popular show, Shark Tank. [1] [2] [3]
Simply Good Jars at Shark Tank
Jared pitched his product to the sharks asking for $ 500,000 for 7% equity. He wanted to use the money to help with production and expand his presence in more stores across the USA.
To prove his cause, he gave out samples of the salads to the sharks. After trying it, they were all amazed by how delicious and fresh the ingredients were.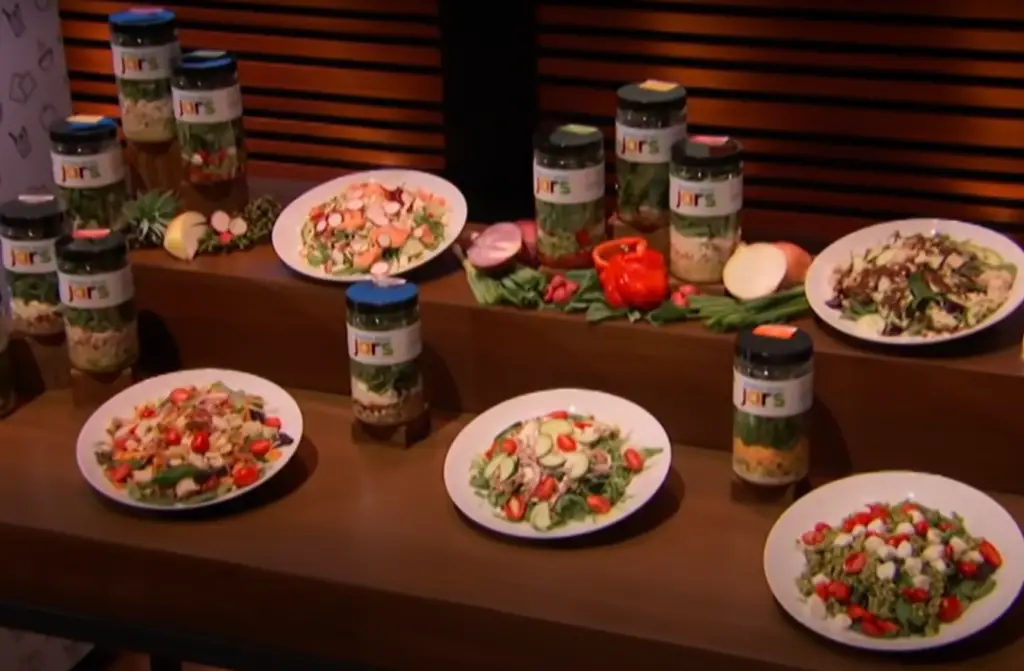 In the year of 2019, he achieved an impressive $ 300,000 in sales and was aiming to reach $ 700,000 in 2020. However, he is concerned about how Covid-19 has affected his business. It already affected him pretty badly since the majority of his sales were coming from airports and college campuses which closed due to the pandemic. Jared however believes that 2021 will turn out to be hugely profitable for Simply Good Jars. So far Jared has managed to get his product into 175 convenience stores across the US. He already got Simply Good Jars to be sold at some local Walgreens, but he wanted to expand further. This is why he pitched his product on the show, Shark Tank.
Mark was impressed by the achievements Jared had made so far and offered him the amount he needed with a 10% royalty. He also wanted Lori to join in. Jared was happy to accept the offer, making it another success story in the history of Shark Tank. [2] [3]
How is Simply Good Jars Doing After the Show
So as we can see, the Shark Tank pitch has turned out to be great news for Simply Good Jars. After the show, Jared was able to expand his reach further and get into more stores across the USA.
Thanks to the Live TV boost Jared had received, he was able to boost his sales by 1,500% right after the episode aired. This is a lot more than he had expected and it enabled him to expand his reach even further.
What's more, during that time Simply Good Jars had received 750,000 inquiries which were hard to keep up with but Jared had managed to do just that.
With all the extra money earned from the show, Jared was able to hire more people and invest in additional equipment for production. And he opened another facility in Philadelphia and Florida, which enabled him to produce more products, faster.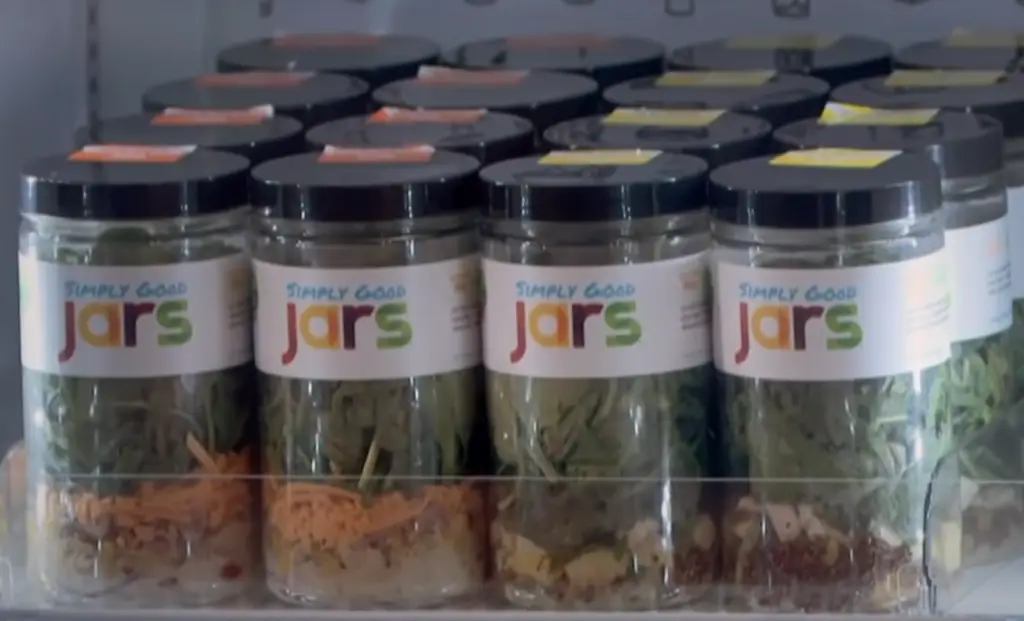 They also managed to get a deal with WAWA, which is a huge convenience store chain in the USA. This deal served as a great success for Jared and his team, as this not only increased their presence but also made them more recognizable. Since WAWA has a huge reach in Florida, we think it's safe to say that Simply Good Jars will be seen more often in that state.
And Simply Good Jars' achievements don't end just there! You can find these in 28 states in select retail stores. With such a wide reach, it's no wonder why Simply Good Jars are so popular!
Unfortunately, the deal with Lori and Mark didn't work out entirely and Jared had to terminate it. However, he handles things pretty well and his business is growing stronger and stronger.
And what speaks of the success better than the fact that in 2022 Simply Good Jars had managed to hit $ 4,5 million in annual revenue?
But Jared doesn't stop at his success. He is also working on developing new products to keep up with the trends and make sure that Simply Good Jars remains one of the leading brands in the industry for a long time!
He is planning to expand internationally and keeps eye on Canada and Europe first. Before making his debut, he needs to work on patents, trademarks, and certifications in order to protect his products. We are sure that with all the dedication, focus, and hard work Jared puts into his business Simply Good Jars will become one of the biggest success stories of Shark Tank!
As to where you can buy Simply Good Jars, you can find them in various stores across the United States as we already mentioned. And if you can't find them in your area, don't worry – they also have an online store where they ship their products easily and quickly!
If you want to plan your route, you can use the useful store map that can be found on the Simply Good Jars website. This will tell you where you can buy them and what stores have them so that you won't miss out on this delicious product!
If you want to keep in touch with recent news and updates from Simply Good Jars, you can follow them on various social media accounts such as Facebook, Twitter, and Instagram. This way you will always know what is the latest news about this fantastic product.
These accounts not only are updated regularly but also boast a pretty substantial following. So if you want to join the Simply Good Jars family and be part of their journey, make sure to follow them!
So, as we can see, Simply Good Jars has had great success since the episode of Shark Tank. We are sure that this business will continue to grow in the future and they will have even better results! [2] [3] [4] [5] [6]
Simply Good Jars Net Worth
Simply Good Jars is one of the most successful products to ever come out of Shark Tank. After the episode aired, Jared Levin was able to boost his sales by 1,500%. This enabled him to open additional facilities in Philadelphia and Florida and get deals with WAWA (a large convenience store chain).
This figure is only set to increase as Jared continues to work hard and expand into new international markets such as Canada and Europe. He also plans to introduce new products in order to keep up with trends and remain one of the leading brands in the industry for years to come. [3]
---
FAQ
What happened to salad in a jar after Shark Tank?
Simply Good Jars salad first gained traction after appearing on Shark Tank in 2020. The founder Jared Canonico was offered a deal of $ 500,000 for a 10% equity stake by Marl and Lori. Ultimately, Jared accepted the offer however it didn't go through.
Still, after their appearance on Shark Tank, the company gained significant exposure and profit. Their salads in mason jars became an instant hit with customers, as they provided a convenient and health-conscious option for lunch or dinner.
After their episode aired, Jason saw a 1,500% boost in sales and interest in their products. He continued to spread the word about Simply Good Jars salads through different outlets, including social media and national television appearances.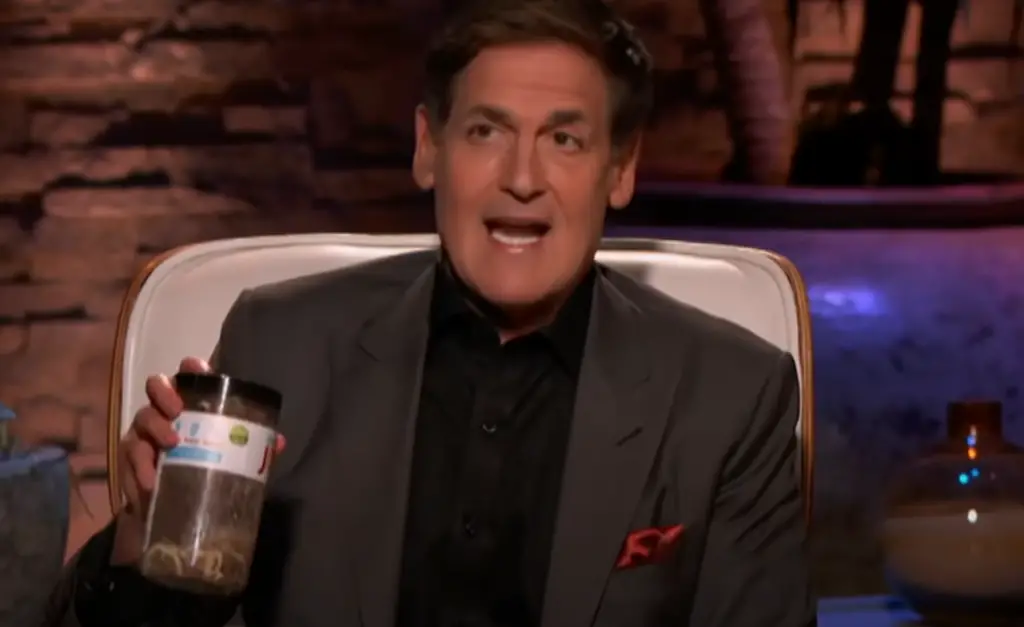 Right now you can find Simply Good Jars salads in grocery stores across 28 states in the United States. You can either visit one of their physical stores or order online through their website and have the salads delivered directly to your door.
How did Simply Good Jars do after Shark Tank?
Simply Good Jars had a successful appearance on Shark Tank, with Mark Cuban and Lori Greiner investing in the company. After the show aired, Simply Good Jars received an influx of orders for their salads, which allowed them to expand their production capabilities. They also hired more staff to help fulfill all the new orders they were receiving. As a result, they experienced tremendous growth and increased recognition in the food industry.
As of 2022, Simply Good Jars has been featured in numerous publications such as Fox Magazine, and is available at over 30 own stores across the United States. Additionally, you can find these in select independent grocers. The company also ships its salads nationwide through GrubHub and on its own website.
Their current annual sales stay at a comfortable $ 4 million mark!
Who owns Simply Good Jars?
Jared Canon is a co-founder and co-owner of Simply Good Jars. He originally developed the idea by himself, selling the product in his state – Philadelphia. After appearing on Shark Tank in 2019, Jared got a deal with Mark and Lori (that wasn't finalized) and managed to grow his business in over 20 states.
How big are Simply Good Jars?
Simply Good Jars is a rapidly growing business that started out as the brainchild of Jared Canon. After appearing on Shark Tank in 2020, Simply Good Jars has seen tremendous growth, both in terms of recognition and revenue.
Their recyclable salad jars can be seen in over 28 states including some bigger retail stores. They are now working on expanding the availability of their products internationally.
As of 2022, the annual revenue for Simply Good Jars has grown to over $ 4,5 million dollars. So as we can see, even though the deal Jared got at the show wasn't finalized, the exposure was more than enough to give his business a boost.
Useful Video: Shark Tank US | Kevin Gets Pushed Out Of Simply Good Jars Deal
Conclusion
Jared Canonico's Simply Good Jars salad is a delicious and healthy way to get your daily dose of greens. After appearing on Shark Tank, Jared has continued to grow the business, expanding into new markets and launching new products. He has also partnered with several retailers across the United States to make his product available nationwide.
Even though the deal with sharks wasn't finalized, Jared's jars still bring him $ 4 million in sales annually. That's a huge success for any startup, especially one that has only been around for four years. Jared's story is an inspiring example of how staying true to your purpose can lead to success.
With its unique recyclable packaging and commitment to providing quality ingredients, Simply Good Jars is sure to be a hit with health-conscious consumers for years to come. Whether you try it as a meal replacement or simply enjoy it as part of your weekly grocery shopping routine, this tasty salad is sure to please!
Thanks for reading about what happened to Simply Good Jars salad after Shark Tank. If you're looking for more great food options, be sure to check out our other articles! Happy eating!
---
References:
https://www.sharktankblog.com/simply-good-jars-healthy-meals-in-a-jar/
https://www.sharktankblog.com/business/simply-good-jars/
https://techiegamers.com/simply-good-jars-net-worth/
https://simplygoodjars.com/
https://www.instagram.com/simplygoodjars/?hl=en
https://www.facebook.com/simplygoodjars/