In the past, a person was required to undergo the processing of negatives before obtaining their desired photograph. However, this has evolved with new technologies that have emerged. Lumi offers an unparalleled proposition – solar-based printing for individualized photos – that is entirely novel in comparison to other current offerings on the market.
With Lumi products' innovative approach, custom designs can be printed onto fabrics and T-shirts with nothing more than the sun! Through a straightforward process involving using templates in bright sunlight, your patterns will transfer directly to textiles, garments, or even other products. It has never been so effortless to make something truly unique for yourself or someone else.
For three years, Jesse Genet toiled as a startup with her ingenious invention of Lumi before she could showcase it in front of the sharks.
On the popular show Shark Tank, budding entrepreneurs have the opportunity to pitch their business ideas to a panel of successful investors, also known as "sharks." If the sharks like what they hear, they may invest in the company.
What Is Lumi?
You may place a template over the item and then transfer the design to the textile or product exposed to direct sunlight. Lumi was an innovative concept but was far from the most effective printing design for paper or material.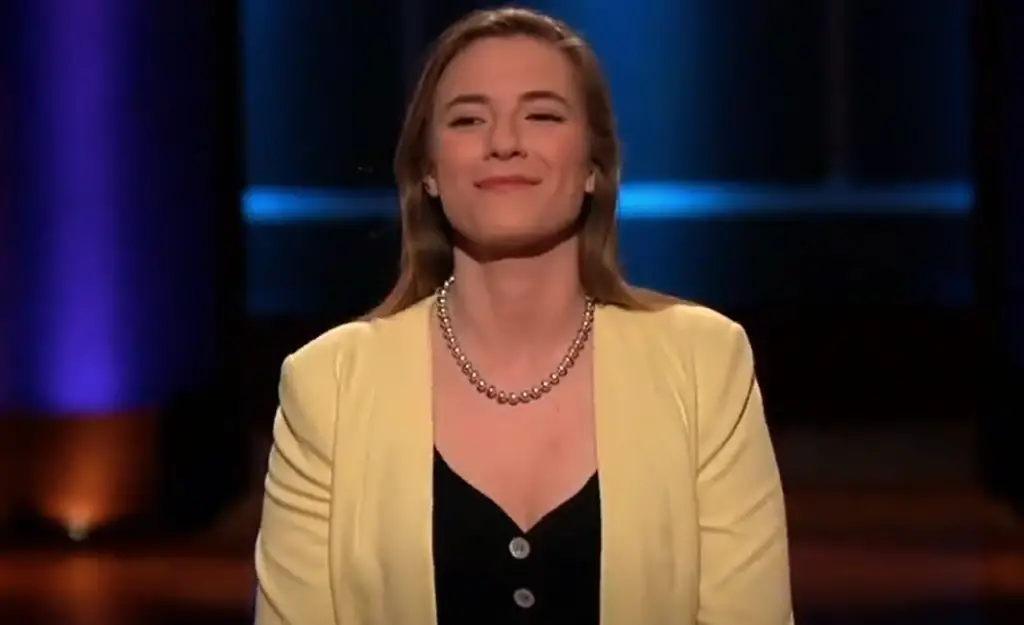 Lumi's original purpose and design have shifted dramatically since its conception — while competitors for individual solar-powered printing have emerged, Lumi has entered a completely new sector. Lumi has grown into a highly successful corporation that provides products and services to enterprises and manufacturers rather than individual consumers.
Who Is The Founder Of Lumi?
Jesse had an entrepreneurial spirit even in her teens as she started selling T-shirts at the age of 16. Jesse grew by selling T-shirts to boutiques in her college days. Jesse was a student at Art Center College of Design in Pasadena and met Stephan Ango, her business partner, while they started exploring the "Lumi process" in their own laundry room.
The duo needed funds to continue with their research in 2010 and sought Kickstarter funding and luckily raised $ 13,597. Lumi can be used on all kinds of things using the Lumi process, on furniture fabrics but their final goal was to sell a kit that allowed people to use their Inkodye (inks) to develop their own genuine art on their t-shirts or furniture.
Later in July, their second Kickstarter campaign was a bumper success in raising $ 268,437 on a $ 50,000 goal [2]!
The duo got a big leap by engaging Puma in "creative factory workshops" to develop the concept across Europe, Asia, and the Middle East. Already sold over 30,000 kits and their product on renowned outlets like Urban Outfitters, Michael's, and JoAnn Fabrics was a cool business ride.
The idea of Lumi Features brought like-minded communities to share their designs on YouTube. Went on to develop an app to present your mock designs, place supplies orders, and access the guides to learn also.
Lumi Before Shark Tank
Jesse Genet, from Lumi, has come to the Shark Tank to seek an investment of $ 250,000 in exchange for 5% equity in her company. Jesse starts with a simple story; have you ever had an idea for a t-shirt, or ever wanted to print a logo on something other than paper? With the power of the sun, you can print beautiful, permanent imagery on any natural material.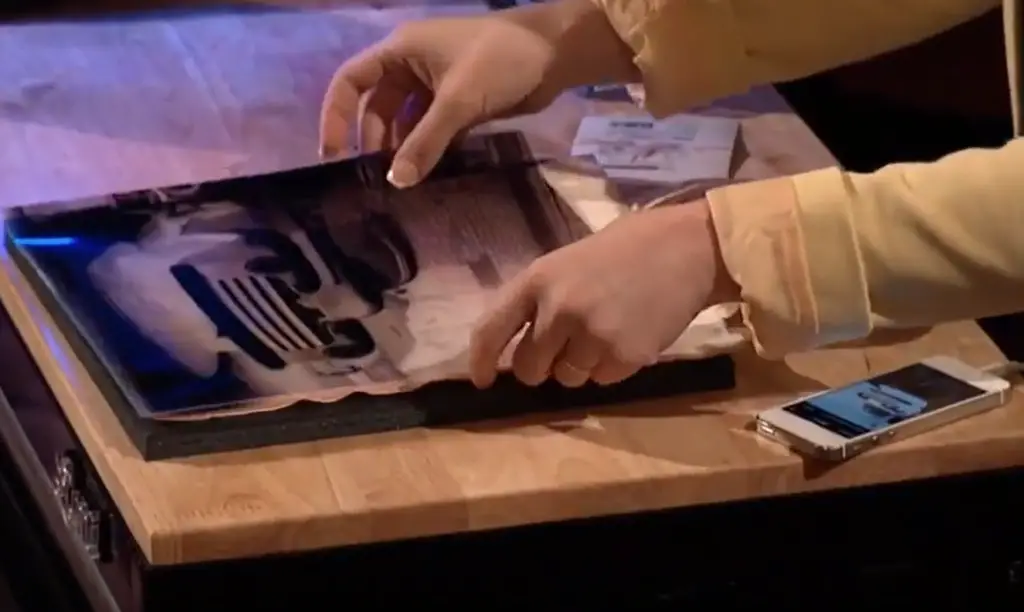 Jesse says she will demonstrate exactly why Lumi is unlike anything else the Sharks have ever seen; simply snap the image on your phone camera, upload it to the free Lumi app, press negative, and it can turn your image into a negative. You can save and print the image at home, or order from Lumi where they will print and ship it to you.
Lumi On Shark Tank: The Pitch
Jesse enters seeking $ 250,000 for 5%. She demonstrates how to make a tee shirt with Lumi. Mr. Wonderful says there are many services that can print tee shirts, but Jesse says the do-it-yourself aspect is what makes it cool.
The Sharks want to know where this came from, and Jessi explains she found an angel investor who invested $ 180,000 at 10.5%, which blows away all the Sharks. Kevin asks for sales this year, and Jessi explains that in the past 12 months, she reached $ 1 million in sales; they are net-positive $ 40,000 (meaning that the $ 40,000 was profit), but that will be reinvested into the company.
Kevin then asks about the cost of goods, and Jessi explains when they sell direct on e-commerce, their margins are about 91% blended (meaning, an average of 91% of the sale is pure profit), but when they drop down to selling the equipment to wholesalers for the Lumi technique, profit margins fall down to 78%.
Robert and Lori are still unclear on what exactly Jessi is selling and ask for more samples, which she then passes out and explains what goods she is giving out. She gives out a shadow printing kit and an unfolding printing kit; Lumi is selling both the kits and the dye to produce your own Lumi items.
Robert still asks for clarification, asking how he, the customer, could pick up a Lumi product. Lumi products are available online, at Michael's crafts stores, and at Jo-Ann fabrics. Each Photo Printing Kit costs $ 39.99 and is made for about $ 6.50. Each kit makes about 4 shirts or items, and if you desire more, you can simply repurchase the dyes and make as many as you want. Robert asks about revenue for next year, which Jessi says will come out to $ 2.5 million, and even then, that is being conservative. 
This gigantic amount of growth has been based on Jessi's doubling of sales every year for the past 5 years. Robert is curious how big Jessi could scale her operation, or how many people could make their own T-shirts at home. Jessi explains that she sees a lot of potential in the market, which is "absolutely astronomically massive," which prompts Mark to repeat the loaded phrase and smile.
Jessi refocuses; out of the $ 28 billion dollar niche for crafting and DIY, about 8% of that involves some type of stamping, marking, or an impression. Kevin "dumbs it down" and explains; while Jessi is enthusiastic and hyperactive, it is time to get real. Since Lumi is a million-dollar business, when optimizing it, she could make $ 150,000 pre-tax, meaning $ 100,000 after tax. Jessi is asking for a $ 5 million evaluation, which is 50 times the free cash flow, which presents an immediate problem for Kevin.
However, Jessi wants to explain how she came to the evaluation, but Mark interrupts and explains that he is not in the DIY business, so he is the first Shark to exit the deal. Mark would rather spend his time writing code than building a birdhouse, evidently.
Barb speaks next, mentioning that Jessi's business is making a lot of money and that she loves the photo-printing kit since you understand immediately what it is. However, Barb is a bit confused about the specifications of the product and is a bit concerned about the future, so she exits the deal next as well.
Lori, however, will extend an offer to Jessi; she likes her and Lumi, but she does not like the valuation which is a "very rich ask". However, Kevin interrupts, and before Lori wants to make an offer, he would like to make an offer in order to help Lori, where she will decide if she wants to cooperate or compete with Kevin.
The show dramatically cuts away before Kevin can make an offer, but upon the return, Kevin offers $ 250,000, explaining that he valued the company with the assumption that her million dollars in sales should make about $ 100,000 after tax (profit,) so Kevin would pay five times that multiple. This is a valuation of $ 500,000 in the company, so at Kevin's rate, he would become a partner.
But, if Jessi does not like that valuation, Kevin extends a loan of $ 250,000 at an 8.5% interest rate for 3 years (36 months), as Jessi will easily be able to pay that back, but Kevin would take 12.5% of the company, which makes this a venture-debt deal. Kevin explains further, saying that the company would be absolutely perfect for taking on the venture debt [3].
However, Jessi feels that Lumi is very creditworthy since they took a $ 110,000 loan with interest, and paid it back within 4 months. Robert is also interested, asking if she is looking for a loan that converts into equity or if she is looking for straight equity. She is interested in both of those, but Lori mentions that, despite Kevin being rude, there is something interesting about that deal.
Jessi then fires back $ 250,000 as an equity investment for 5% equity, but another $ 100,000 as a revolving (continuous) line of credit for an additional 2% equity in the company. Robert is out of the deal since it is so bad and continues to devolve. Kevin points out that in the Shark Tank, the ultimate goal is to walk out with a Shark partner, and two Sharks are better than one. So, Kevin and Lori will split the $ 250,000 loan at 8.5% interest, which was the original deal, plus 5% equity in the company.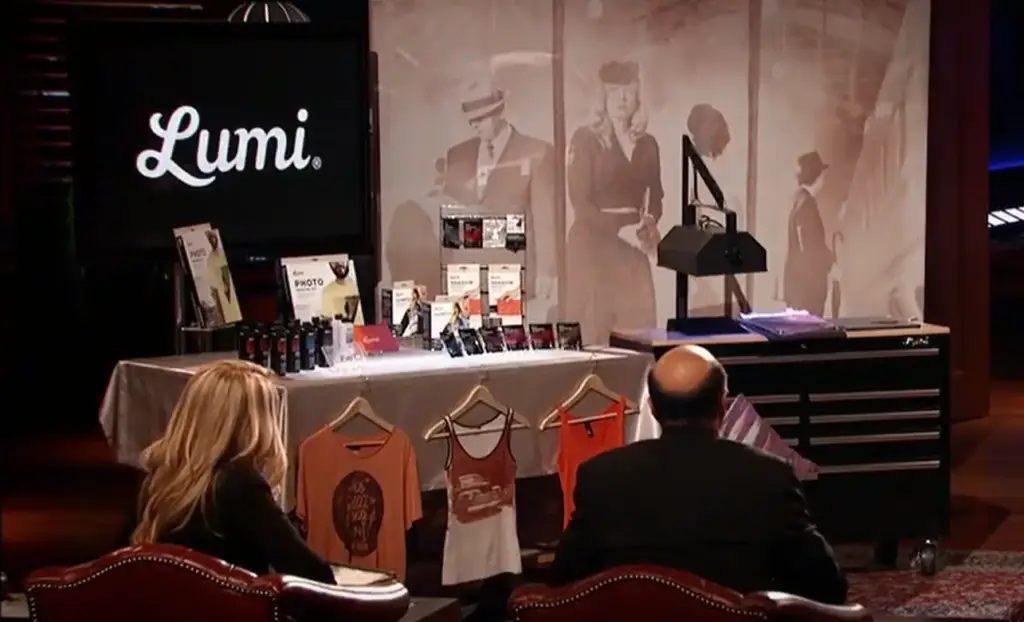 However, Jessi feels that she can get a loan elsewhere for the same amount, but Kevin does not feel as though the bank would give her that offer, but Jessi would not go to a bank. However, Jessi would not give up 5% of her company for a company. Lori goes alone on the deal, offering $ 250,000 as a loan at 8.5% interest, plus 7% equity of the company, but Jessi denies the trade of a loan for equity. Lumi does not find investment from the Shark Tank.
Lumi Now
Lumi appears to have refocused its efforts following its debut on Shark Tank. Lumi is currently referred to as "Inkodye," which has resulted in a great deal of uncertainty over the product's performance. There are still Inkodye products available online and in various craft stores, and customers generally like them.
The Inkodye bottles received an average rating of 3.60 out of 25 on the Dharma Trading website, specializing in "fiber art supplies and clothing banks".
The Net Worth Of Lumi
Lumi is still in business and doing well as of 2022. Y Combinator seed funding enabled Lumi's new software platform, Lumi.com, to be launched one month after the Shark Tank episode aired.
Lumi.com allows users to design and order unique packaging and branding accessories like stickers and rubber stamps. The Wall Street Journal, ShaveFace, Blackbox, and MailChimp are thousands of businesses using Lumi for packaging. 
There are three different Lumi plans [4]: 
Starter (for businesses shipping over 1,000 orders per month);
Growth (for businesses shipping over 10,000 orders per month);
Enterprise (for businesses shipping over 100,000 orders per month);
The valuation of Lumi was $ 5 million when it appeared on Shark Tank. The net worth of Lumi is $ 9 million as of 2022. 
---
FAQ:
What is Lumi made out of?
Lumi product presents a unique method of printing custom designs on fabrics, T-shirts, and textiles using only the power of the sun. Quite an easy process withholding a template over the item in sunlight would transfer its design over to a textile, T-shirt, or other product.
Lumi is a popular choice among beauty enthusiasts and makeup artists alike, thanks to its high-quality formula and excellent results.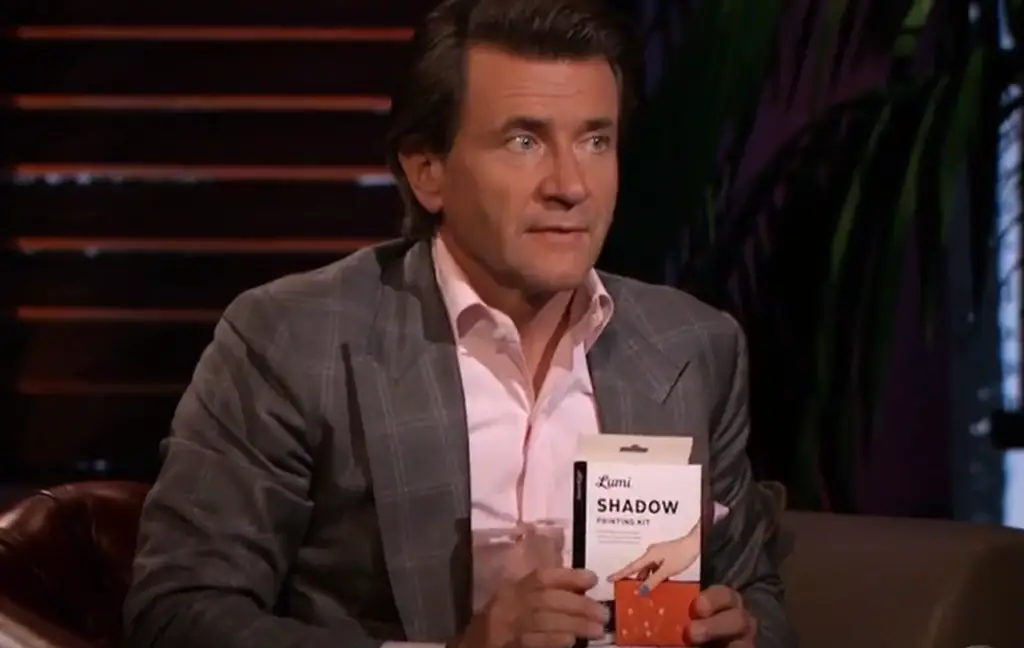 Where is Lumi made?
Lumi is made in the United States, with all of its ingredients sourced from premium suppliers around the world. The brand prides itself on using only the highest-quality natural and organic ingredients to create its unique formula, ensuring that every Lumi product delivers amazing results.
Some beauty enthusiasts choose Lumi for its ethical manufacturing practices, as well as its commitment to social responsibility and sustainability. Whether you're looking for a vegan foundation that's free of harsh chemicals or simply want to support a company that gives back to the community, Lumi is a perfect choice.
What company owns Lumi?
Lumi is owned by Beauty Collective, LLC, a leading manufacturer and distributor of premium skincare and beauty products. Founded in 2012 by industry veterans with decades of experience in the cosmetics industry, Beauty Collective prides itself on creating innovative products that deliver real results [5]. 
In addition to its flagship brand, Lumi, the company also owns several other top-selling brands, including Miracle Skin Transformer, BB Couture Cosmetics, Temptu Airbrush Makeup Systems, and Covet Cosmetics.
Does Lumi really work?
Yes, Lumi truly works to deliver amazing results. Its unique formula is designed to provide effective oil and moisture control, minimizing the appearance of pores and giving your skin a smoother and more even complexion.
Whether you're looking for a lightweight foundation or just need a quick touch-up between applications, Lumi has you covered. And with its high-quality ingredients sourced from premium suppliers around the world, you can rest assured that every Lumi product delivers amazing results.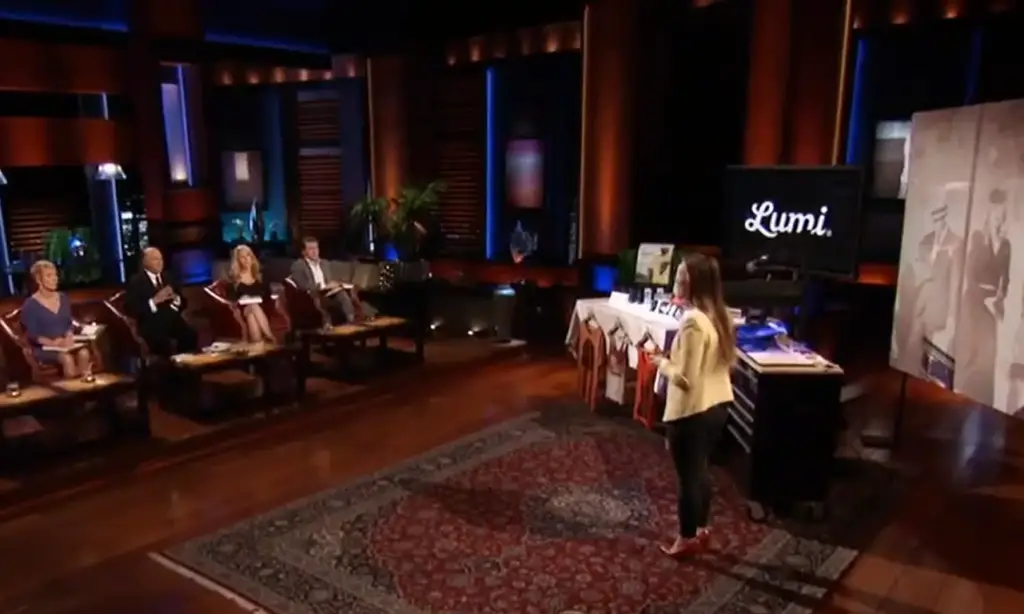 Why is Lumi not working?
There could be many reasons why Lumi is not working for you. Some potential causes may include using the wrong shade or formula for your skin type, applying the product incorrectly, or simply not giving it enough time to work. If you're struggling with Lumi and want to achieve better results, we recommend consulting a skincare professional or beauty expert to help address any issues and get you back on track.
At Lumi, our goal is to provide our customers with the best possible experience. That's why we offer a variety of resources and tools to help you get the most out of your Lumi products, including online tutorials, expert tips and tricks, and personalized skin care consultations.
Is Lumi permanent?
No, Lumi is not permanent and should be reapplied regularly in order to maintain its effects. However, thanks to its unique formula and high-quality ingredients, you can expect your Lumi products to last for several hours at a time before needing to be reapplied. Whether you're heading out for a night on the town or simply looking for long-lasting coverage throughout the day, Lumi has you covered [6].
Useful Video: Lumi Pitch in Shark Tank ABC
---
References:
https://seoaves.com/what-happened-to-lumi-after-shark-tank/
https://gazettereview.com/lumi-on-shark-tank-update/
https://biznewske.com/lumi-after-shark-tank-update/
https://www.sharktankblog.com/business/lumi/
https://www.dailymail.co.uk/news/article-3011747/Young-woman-laughed-Shark-Tank-DOUBLED-company-s-profits.html
https://www.sharktanksuccess.com/lumi-co/