In this blog post, we will discuss the story of Clean Bottle, a company that appeared on Shark Tank. If you're not familiar with Shark Tank, it is a show where entrepreneurs pitch their business ideas to a panel of investors (the sharks). If the sharks like the idea, they may invest in the company. Clean Bottle was one of these businesses. In this blog post, we will discuss what happened after the show.
What is the "Clean Bottle"?
Probably most of you have at least once in your life experienced the problem of a water bottle that's difficult to clean. You try to clean it with soap and water but somehow the bottle still smells. This is because most water bottles have a small opening at the top which makes it impossible to reach the bottom of the bottle where all the dirt and bacteria accumulate [1].
And here is a solution to this problem – the "Clean Bottle"! The "Clean Bottle" is a water bottle with a wide opening at the top and a screw-on bottom which makes it easy to clean. It is not only easy to clean but also easy to carry around as it fits most cup holders.

Who is the Clean Bottle Founder?
The Clean Bottle founder is David Mayer from Boston.
It's been quite an interesting journey from there with many successes but also some failures along the way!
He left his post as CEO of Clean Bottle in 2018 to pursue other opportunities. It sounds like he had a great time working with Clean Bottle, but it is always nice when someone can evolve into something new!
David knew that his new business could only succeed with the right amount of exposure. The Tour de France would provide Clean Bottle just what it needed – recognition and credibility among cycling fans worldwide!
Clean Bottle's idea was a stroke of genius since it not only provided them with international attention but also gave the company an opportunity they would never have had otherwise [2].
It was a great move for the company and something that Mayer is clearly very proud of.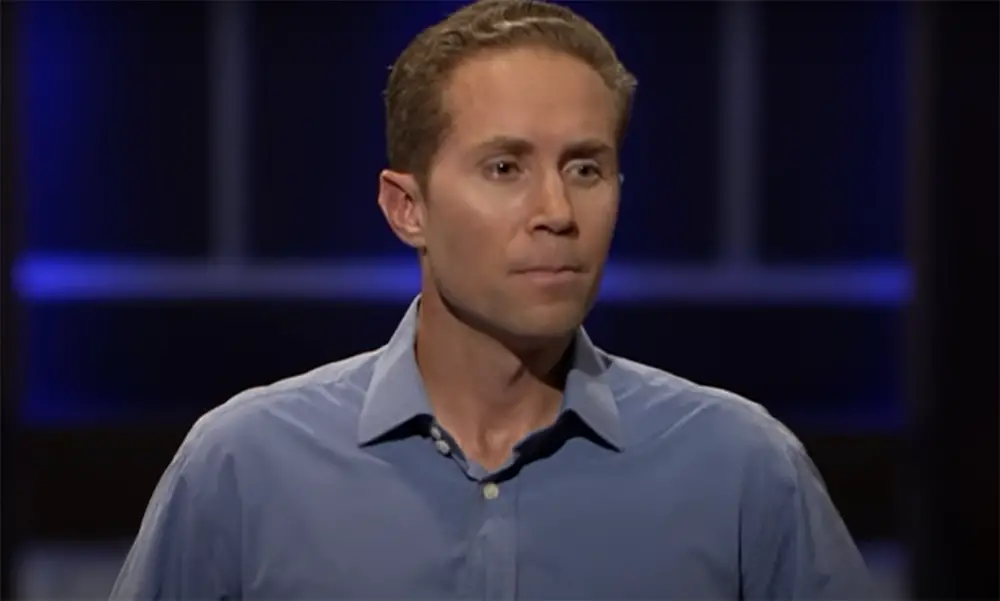 Founder's Story
David had a vision for an easier way to fill up his water bottle. He wanted something that would not involve all the hassle and mess associated with cleaning conventional bottles, so he created one himself!
His patent rights prevented any other company from manufacturing them once they were developed which gave him exclusive rights in this area as well – an amazing accomplishment by anyone's standards let alone someone who claims they "just started out."
Ingenuity eventually won out when he realized that there was an obstacle in front of him which could be exploited creatively – this is how innovation works best sometimes.
David knew that Clean Bottle would be able to flourish with the right amount of publicity. That is why he subsequently chose Tour de France. The idea worked because this event coverage across global media outlets alike has made sure everyone knows what they do here at CB.
The Clean Bottle company made a whopping $700,000 dollars in sales after staging an elaborate marketing scheme. They were able to sell products for 70 thousand dollars within two weeks and have now been stocked at many stores across America!
Did Clean Bottle Get a Deal on Shark Tank?
David's goal was to make $60,000 for a 5% stake in the company.
The short answer is yes, he did get a deal. But it wasn't exactly what he was hoping for.
The Sharks were impressed with Clean Bottle's product, but they weren't willing to give David what he was asking for.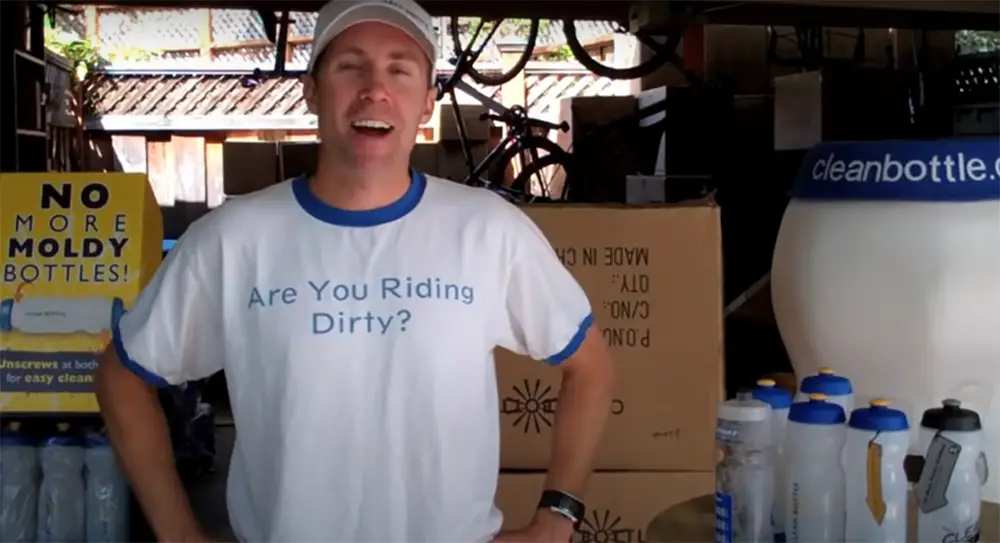 All in all,  the best deal they offered him is $60,000 for an 8% stake in the company. It did not take long for David to accept the offer.
Is Clean Bottle Still in Business?
The short answer is yes! Clean Bottle is still very much in business. In fact, they've been doing quite well since appearing on Shark Tank.
They've managed to grow their sales significantly and are now distributed in over 2000 stores across the United States. And they're not just selling water bottles – they've expanded their product line to include coffee mugs, tumblers, and growlers.
So what happened after Shark Tank that made Clean Bottle so successful? Well, it wasn't just one thing. They've worked hard to build a strong brand and have been very strategic in their marketing efforts.
They've also created a strong social media presence and have been very active in promoting their products online.
All of these factors have contributed to their success and helped them to grow their business significantly since appearing on Shark Tank.
If you're looking for a quality water bottle or coffee mug, then Clean Bottle is definitely a company worth checking out! They've come a long way since appearing on Shark Tank and are now one of the leading companies in the reusable water bottle industry.
FAQ
Does the Clean Bottle come in different sizes?
The Clean Bottle originally came in two sizes, 20 oz, and 24 oz. However, after Shark Tank, the company began to produce a variety of sizes, including 12 oz, 20 oz, 24 oz, and 32 oz.
What colors does the Clean Bottle come in?
There are a variety of colors that the Clean Bottle comes in, including white, black, blue, green, pink, and purple.
Do I need to use a straw with the Clean Bottle?
The answer is no. The bottle has a screw-on lid that allows you to drink from it without a straw.
How do I clean the Clean Bottle?
The Clean Bottle is dishwasher safe and can also be cleaned with soap and water.
Where can I buy the Clean Bottle?
The Clean Bottle is available for purchase on the company website and on Amazon.com.
What is the Clean Bottle worth?
Mark's investment in the Clean Bottle company increased its value from $750,000 to $4 million in 2021. The company was acquired by a private firm and had already bound a huge customer market before appearing on Shark Tank. Dave's innovative advertising strategies saved his costs and the business is now available on online platforms to increase profit.
After expanding its business by adding more products, colors, and features, Clean Bottle was able to increase its value and revenue. At the time of their Shark Tank appearance, they were valued at around $1 million.
How to use a Clean Bottle?
Not only is Clean Bottle reusable, but it's easier to clean than other water bottles because it has two screw-off ends.
At first, Clean Bottle's design premise makes sense. By adding a screw-off bottom, it would be easier to clean the bottle and prevent gunk from building up and causing illnesses. However, the bottle is not easy to clean and does not work well as a water bottle. It leaks when it's not upright and is often difficult to screw on tightly.
Although removing the bottom improves access to the bottle's interior, it is more difficult to scrub out and provides more opportunity for microbes to grow. Even with a silicone rubber seal, there is a risk of leaking unless you screw on the bottom tightly.
Not only is the overall cleaning of the bottle no easier than a standard one, but particular sections are more difficult. The middle section still requires a brush designed for bottles and the top cap is just as tricky as ever to clean – which is an area that Clean Bottle should really focus on if they want their product to be cleaner and simpler to wash.
Additionally, the company focuses on sustainability by using environmentally friendly materials and donating 1% of its profits to environmental charities. Overall, Clean Bottle offers convenience and eco-friendly options that make it stand out in the market.
Is the Clean Bottle still in business?
Since appearing on Shark Tank, the Clean Bottle brand has experienced remarkable growth. Today, the bottles come in original plastic and stainless steel varieties, as well as different shapes. Accessories have also been added to the line, giving the product hold in a wide breadth of the market. Of the deal, Mayer says "At the end of the day I got a great deal". And so did Mark Cuban.
The company was picked up in December 2018, by Split Peak LLC for an unknown amount. Transactions included adding steel tumblers and coffee mugs to their inventory. As of November 2021, they're making $4 million annually. Clean Bottle is still in business and available on its website, as well as in major retailers like Target and Amazon.
Clean Bottle is a leading provider of water bottles and hydration solutions, currently available in over 5000 locations throughout the US and in 6 countries. Clean Bottle offers custom printing on all of its bottles, making them ideal for corporate events, celebrations, and promotions.
What are the advantages of Clean Bottle?
Although everyone is using reusable water bottles to save money and reduce their ecological footprint, few people take into account how hard they are to clean. The build-up of residue at the bottom of these bottles can attract bacteria, making them dangerous to drink out of if not cleaned properly.
Clean Bottle has come out with an even better design – their bottles unscrew from the bottom as well as the top, making them much easier to clean. The caps are also removable, which allows the bottle to air dry quickly and easily. Not to mention, the drinking nozzle is also removable for easy sanitation.
Overall, Clean Bottle offers a convenient and eco-friendly solution for hydration on the go. Their easy-to-clean design and commitment to sustainability make them a top choice for reusable water bottles.
What are the disadvantages of Clean Bottle?
Though the Clean Bottle has a few removable parts that make it easily accessible for cleaning, this also makes it more likely to break or leak.
The potential issue for some with the Clean Bottle is that it's more expensive than your average water bottle. Although many customers find that being able to clean it easily makes up for the added cost.
Another potential disadvantage is the lack of insulation. Clean Bottle only offers plastic and stainless steel varieties, so if you're looking for a bottle to keep your drinks hot or cold for extended periods of time, this may not be the best option.
Overall, it really depends on the consumer's personal preferences and needs. Some may find the added convenience and eco-friendliness worth the extra cost, while others may prefer a more affordable option with insulation. Ultimately, it's up to the individual to weigh their priorities and make the best choice for themselves.
What are some alternatives to Clean Bottle?
Brumate, Corkcicle, HydroMATE, Owala are some of the great alternatives to Clean Bottle. These brands also offer reusable water bottles that can be washed and reused for an eco-friendly option. Additionally, some people may choose to use a traditional aluminum or stainless steel water bottle rather than a plastic one. Ultimately, the important thing is finding a reusable option that works for you and fits your lifestyle.
How long does it take to ship a Clean Bottle?
It typically takes 1-3 business days for the Clean Bottle to ship from our warehouse. However, delivery time will vary depending on the shipping method selected at checkout and the destination address. To ensure timely delivery, we recommend selecting a faster shipping option.
What is the return policy of Clean Bottle?
Typically, Amazon sellers offer a 30-day satisfaction guarantee on all of our products. If you are not satisfied with your Clean Bottle, please contact us to initiate a return. The product must be in its original packaging and unused condition to qualify for a refund. Shipping fees are non-refundable. Please note that custom orders and sale items are final sales and cannot be returned or exchanged. Check the official website for the return policy update.
Was Clean Bottle a popular product?
Clean Bottle's sales increased significantly after appearing on "Shark Tank". When Mark Cuban, owner of the Dallas Mavericks, invested in the company for an 8% ownership share, it received a boost from his involvement in the sports industry. The company started with just one product: a standard clean bottle.
Since then, the product line has expanded to include square bottles made of both plastic and stainless steel, in various colors. Add a personal touch to your next gift by taking advantage of our custom printing service. Clean Bottle had annual revenue of $4 billion as far back as 2022.
As Clean Bottle continues to expand, it now offers a fruit-infusing water bottle with a leak-proof silicone gasket that is sold in over 5,000 stores across 6 countries. This Tritan plastic bottle comes in five color options, fits most cup holders, and is just one of the many selections offered by the company.
Useful Video: The Clean Bottle
Final Thoughts
It's been several years since Clean Bottle appeared on Shark Tank, and the company has come a long way. Today, Clean Bottle is a thriving business with a wide array of products. The company's success is a testament to the power of perseverance and determination.
While it's impossible to say exactly what the future holds for Clean Bottle, one thing is certain: the company is in good hands and is poised for continued success.
I hope you enjoyed reading this blog post. If you did, please share it with your friends and family. Thanks for reading!
References:
https://gazettereview.com/2016/05/clean-bottle-update-happened-shark-tank/
https://biznewske.com/clean-bottle-shark-tank-update/